Calender for sheet production
BREYER Calender - the quality hub of your extrusion line
A BREYER calender system not only convinces with its high level of user friendliness but can also be changed from one product to the next at the turn of a hand.

Calender for clear sheet production
Ultimately, the quality of a clear sheet is defined by the calender. For this reason, we pay particular attention to the chromium plated and high-mirror polished solid calender rolls. These represent the guarantees for producing sheets with perfect surfaces. Thanks to their high precision concentricity and flexural strength, even the thinnest of sheets can be manufactured with extreme accuracy.
The specialists at BREYER came up with an inspired idea to minimize surface defects or cross markings – a drive system based on maintenance-free servomotors and precision gears.
For the manufacturing of clear sheet 3 - and 4 roll calenders are used.
The new 4-roll high performance calender enables the manufacturing of perfect sheet surfaces at high output capacity!
Here, a previously unattainable thickness range between 2 mm and 25 mm is fabricable. The fourth pivoted roll of the horizontally arranged 4-roll calender is the key to success. When the fourth roll is being pivoted downward and the enlacement of the roll is maximised, this results in a high cooling capacity which smoothes the extruded sheet effectively.
Calender for technical sheet production
The basis of this calender is a vertical roller assembly with a roll diameter of 300-600 mm. This pre-built assembly offers free lateral accessibility and allows viewing into the nip between rolls. Hence, dies with a deckling system can be used without the machine base getting in the way.
Decor foils can easily be run through the roll gap with the aid of a prepared unwinder at the calender. For a quick change of the middle roll it is stored in a drawer that moves out at the push of a button within seconds. It can be replaced with various embossed rolls. This function is literally accommodating because the roll is freely accessible and can be lifted out by a crane.
On the machine's drive and cooling side quick couplers allow a rapid release of the precise connections. The roller is hydraulically locked when retracted and ready for use immediately. With this system the change of rolls is only a matter of minutes and yet another function that adds to the efficiency of the overall system.
Standard three-roll calender with vertical roll arangement
Three - roll calender for the production of clear sheet
Roll arangement at 4 - roll calender for optical sheet production
4 - roll high performance calender with function as 3-roll calender
4 - roll high performance calender for optical sheet production
Slewable device for the fourth roll
Quick roll exchange system for vertical calender
Closed position of the quick roll-exchange-system
Open position of the roll-exchange-system
Structured roll for manufacturing embossing sheet
BREYER solid roll with mirror polished surface
Easy operating via touch panel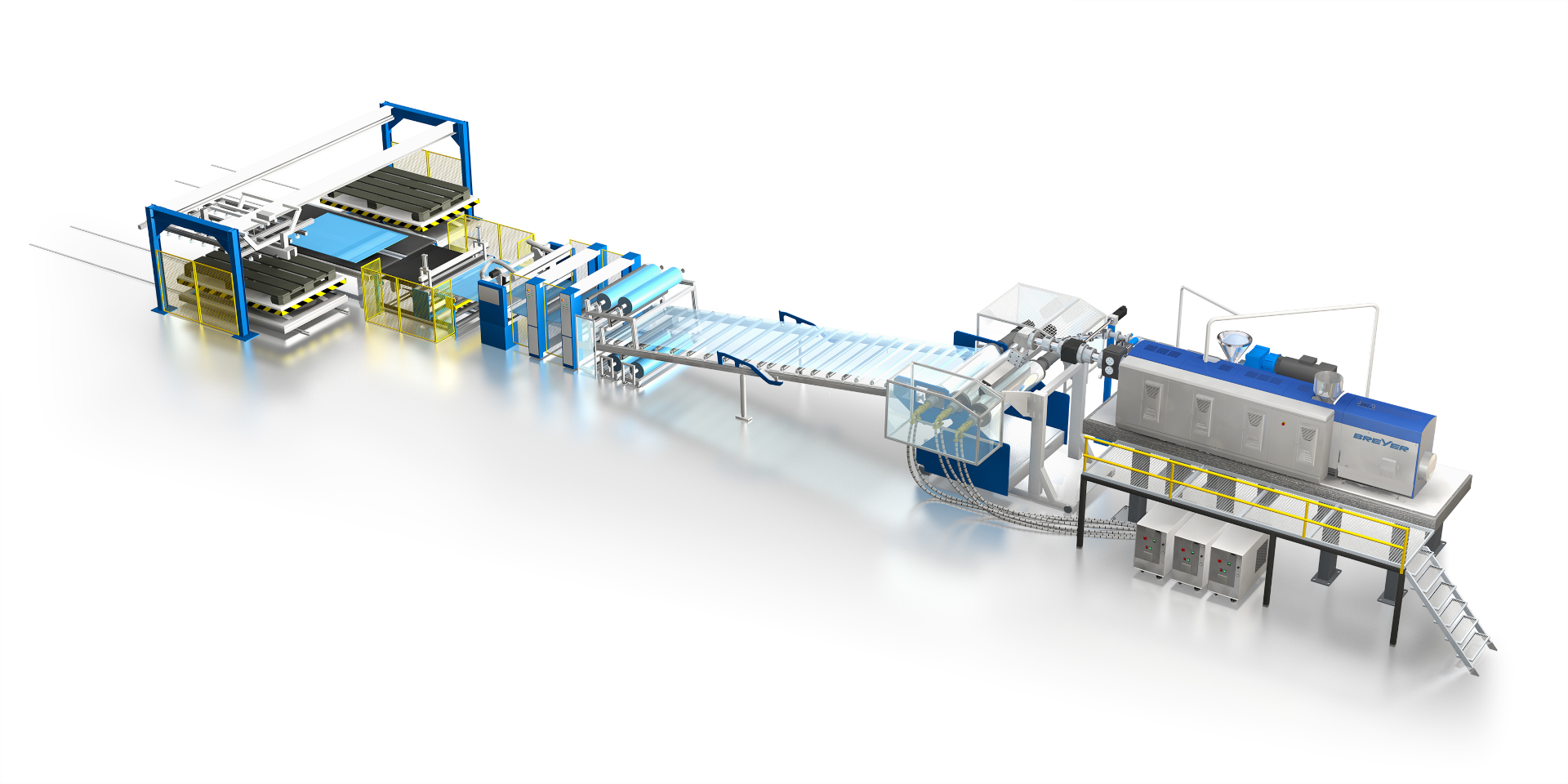 BREYER BrightLine
Extrusion lines for backlight units (LGP)
Maximum optical quality. Essential is what you do not see here. Subtle distinctions do not show at first sight. Brilliant display units, as used in modern flat screens, TVs, monitors, laptops and mobile phones, are equipped with crystal-clear sheets.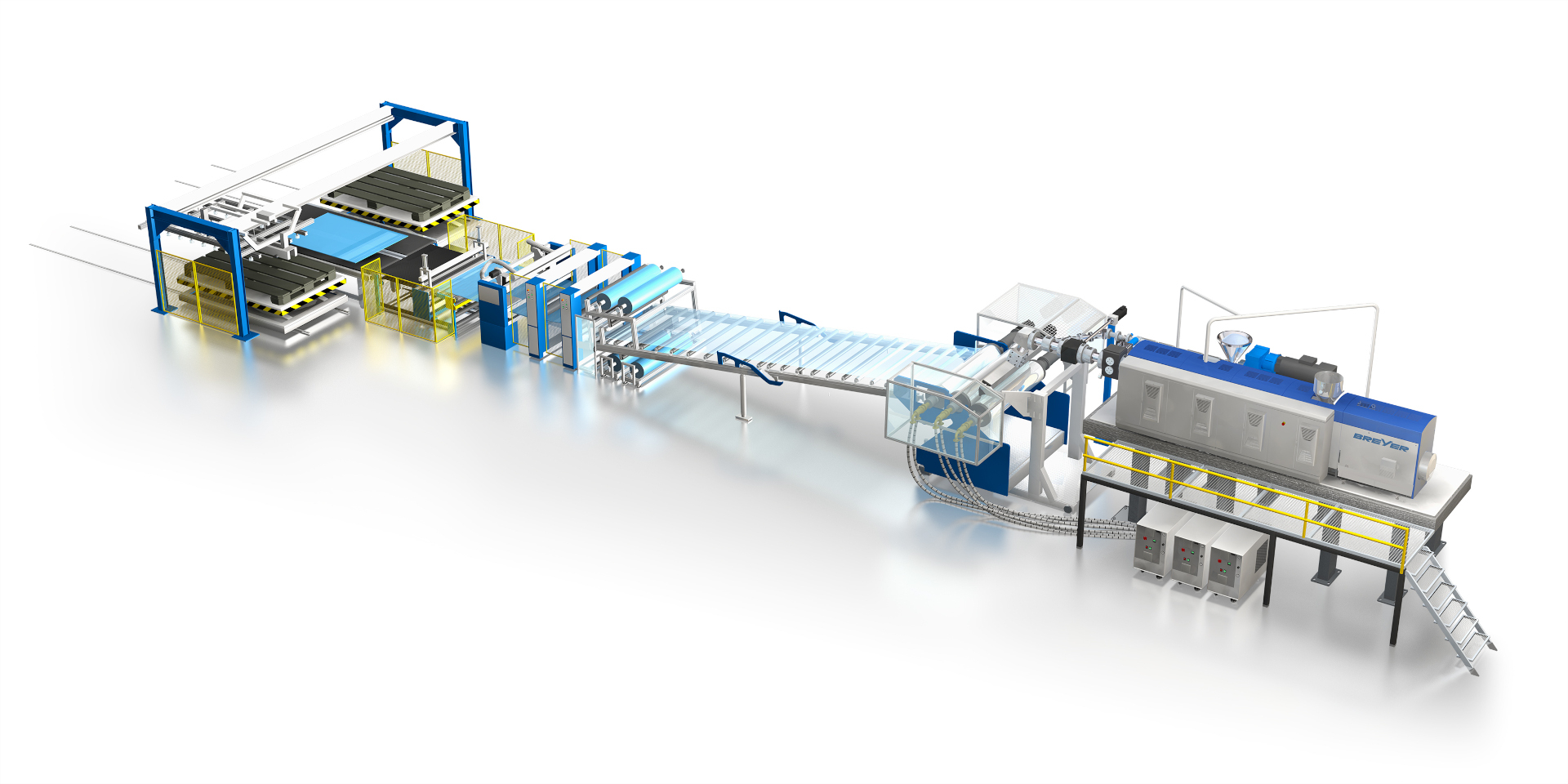 BREYER CrystalStar
Extrusion lines for clear sheet
The clear sheet is unrivalled in its ability to illustrate the importance and power of light and transparency. Its lightness, robustness and versatility make it a true multitalent offering effective interpretation for many different applications.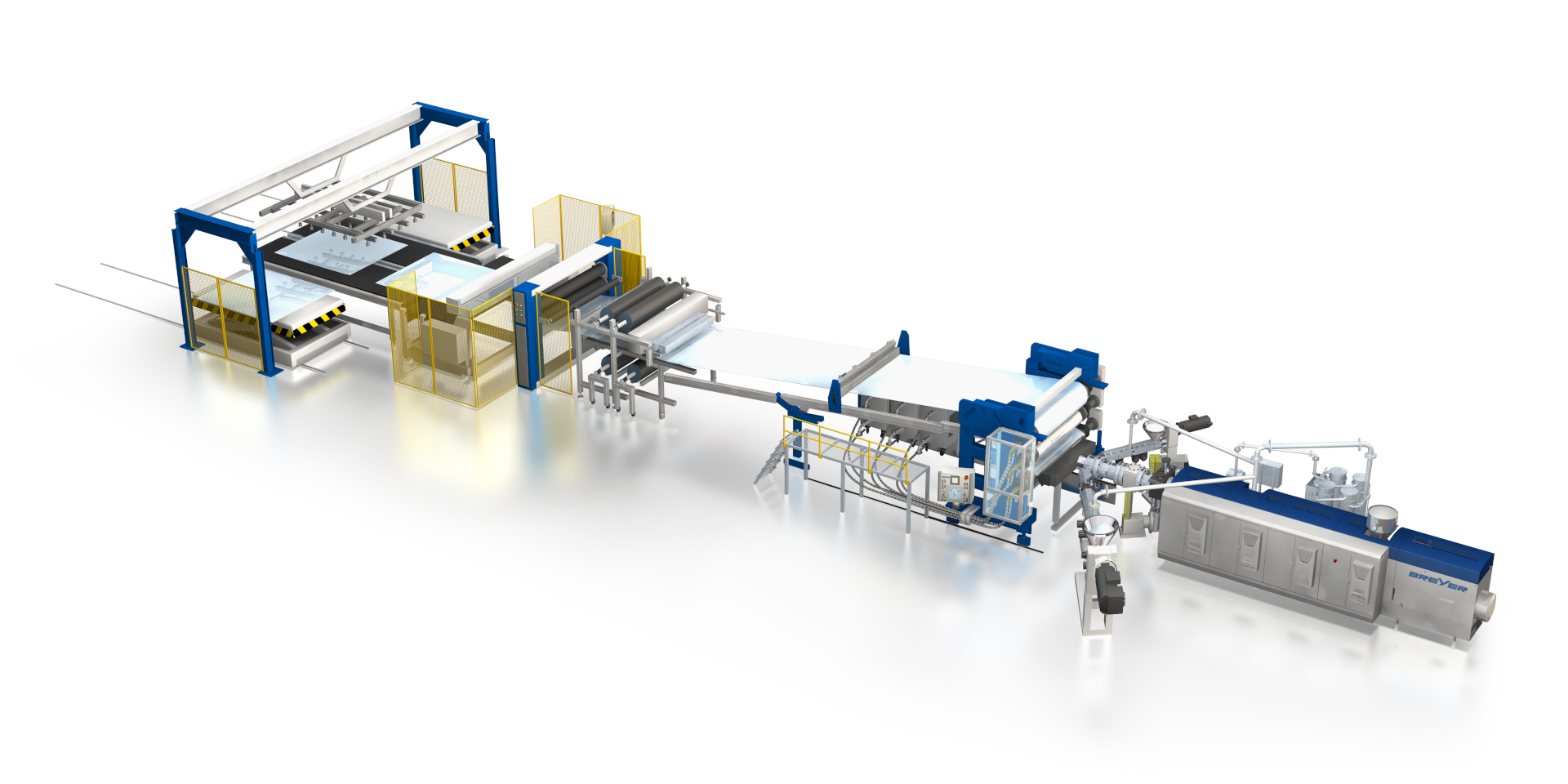 BREYER SolidStar Extrusionline for the production of sheet for technical and thermoforming application.
There is hardly any other industry demanding higher flexibility in production than the automobile and consumer goods industry. Speed and a high level of adaptability are therefore vital for efficient production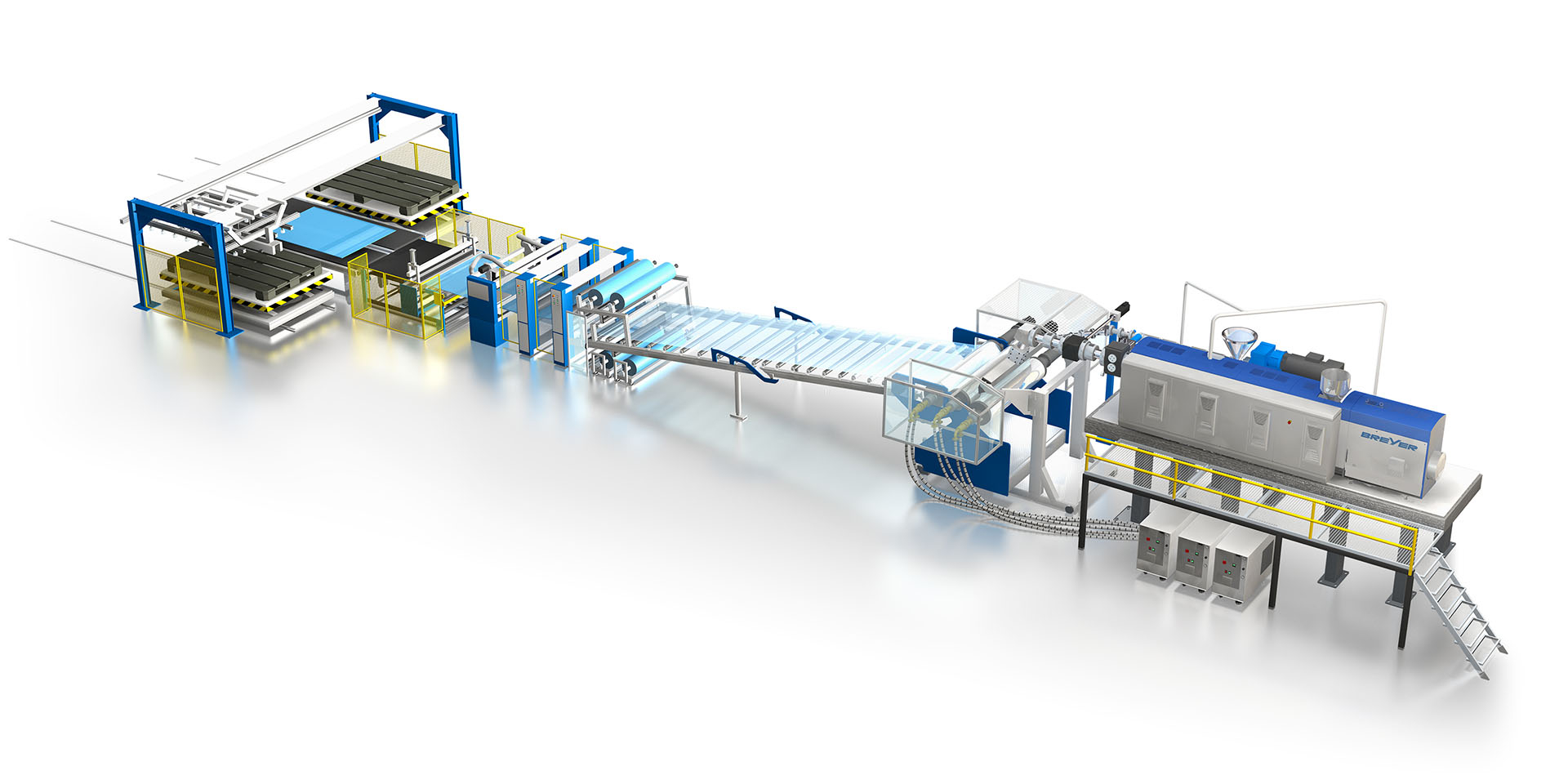 Extrusionline BrightLine for LGP and LED-sheet
Better light for a better future. It assures optimum light distribution and thus maximum light yield. You get the same amount of light as before, but for a clearly reduced amount of energy.