Masking system
Protection for high quality film and sheet - easy and secure applied.
To protect your high-quality product masking is essential. To one or both sides of the extruded film/sheet an adhesive masking film is applied. This adhesive masking film is available in different designs.
The aluminium construction allows a flexible assembly of all components; amendments can be refitted at any time. This features make the decision for the masking unit as easy as there operation.

Feeding the masking film into the gap is supposedly simple. An easy handling facilitates a fast and secure installation respectively exchanging of the film. Due to the axial adjustability of the separate winding shafts the masking film can always be centred to the extruded film/sheet to an optimum.
With sensitive adjustable magnetic powder brakes that guarantee a constant tensile force throughout the whole reel diameter, the masking film can be applied steadily and with low tension.

The masking system can be delivered with the following options:
One- and two-sided masking
Tractive-force-regulated drives
Semi-automatic mode
Cross cutters
Surface cleaning systems for masking film and extruded film/sheet
Ioniser
Infrared pre-heating of the film
Extricable coil car to replace masking reels

Variations:
Masking systems for film
Masking systems for sheet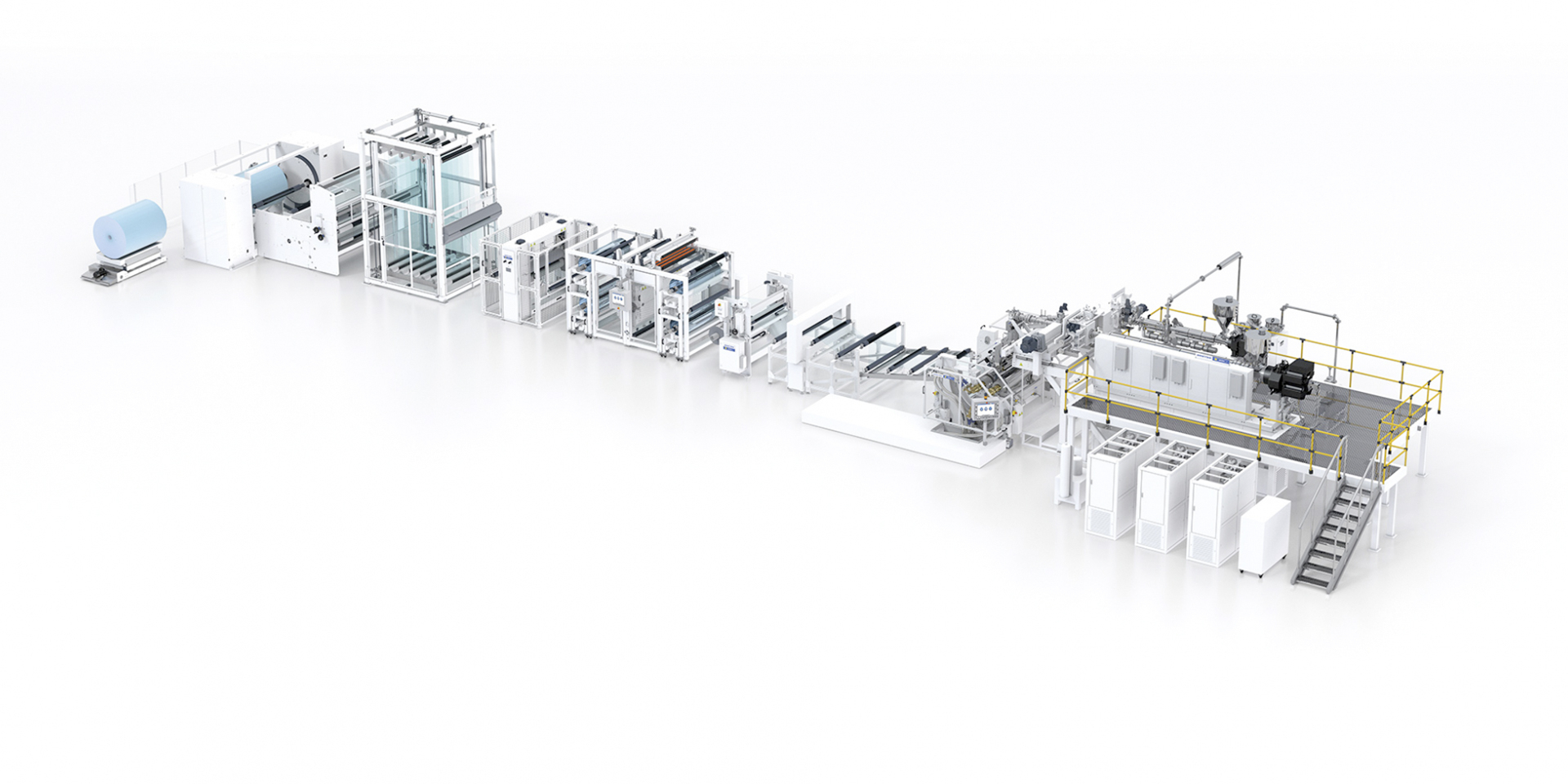 Extrusion line BREYER OptiFlex for optical film
The manufacturing of a film is nothing special. However, the
creation of a high quality polished flat film of minimal thickness is a different matter altogether.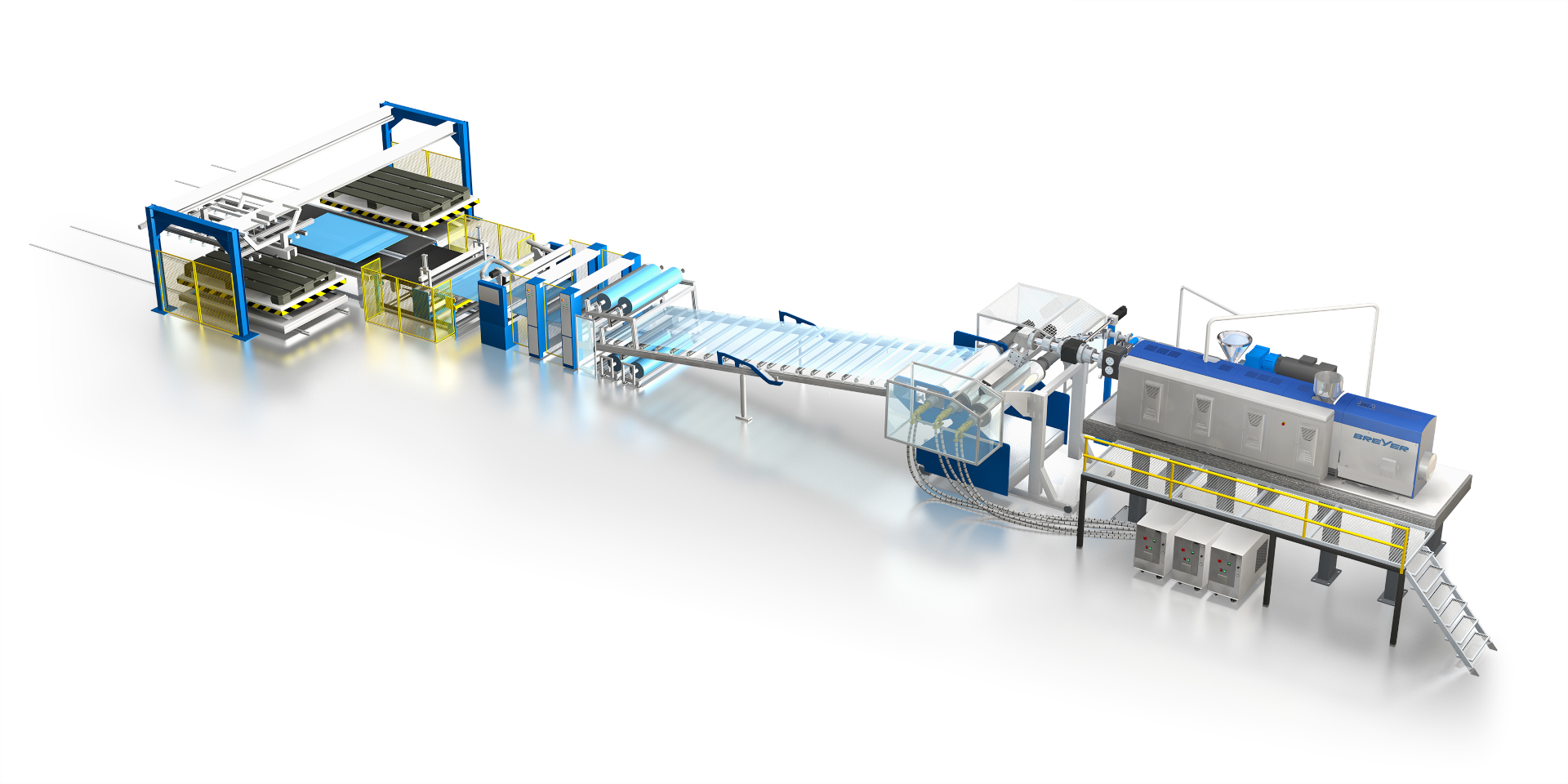 Extrusion lines for backlight units (LGP)
Maximum optical quality. Essential is what you do not see here. Subtle distinctions do not show at first sight. Brilliant display units, as used in modern flat screens, TVs, monitors, laptops and mobile phones, are equipped with crystal-clear sheets.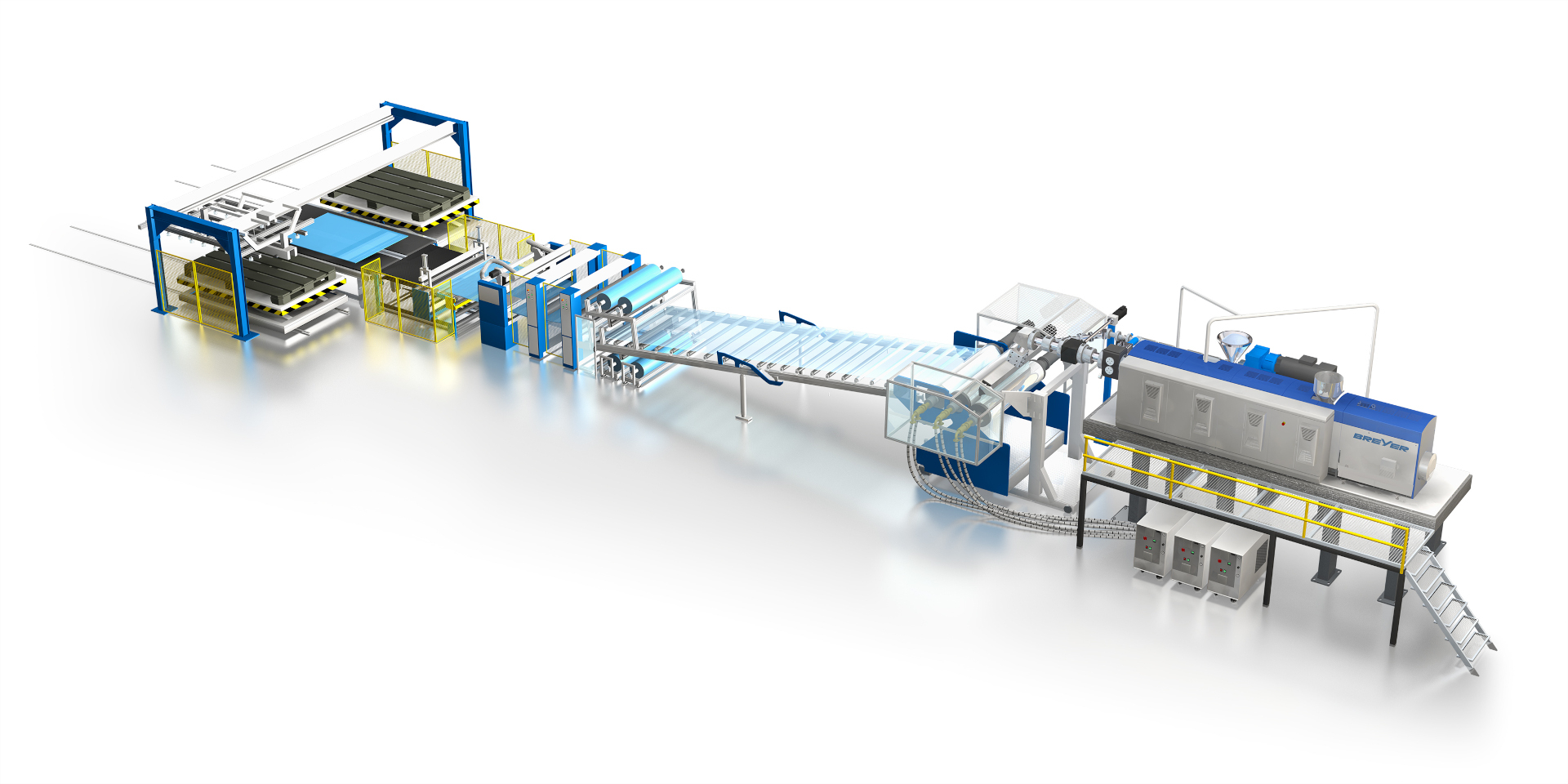 Extrusion lines for clear sheet
The clear sheet is unrivalled in its ability to illustrate the importance and power of light and transparency. Its lightness, robustness and versatility make it a true multitalent offering effective interpretation for many different applications.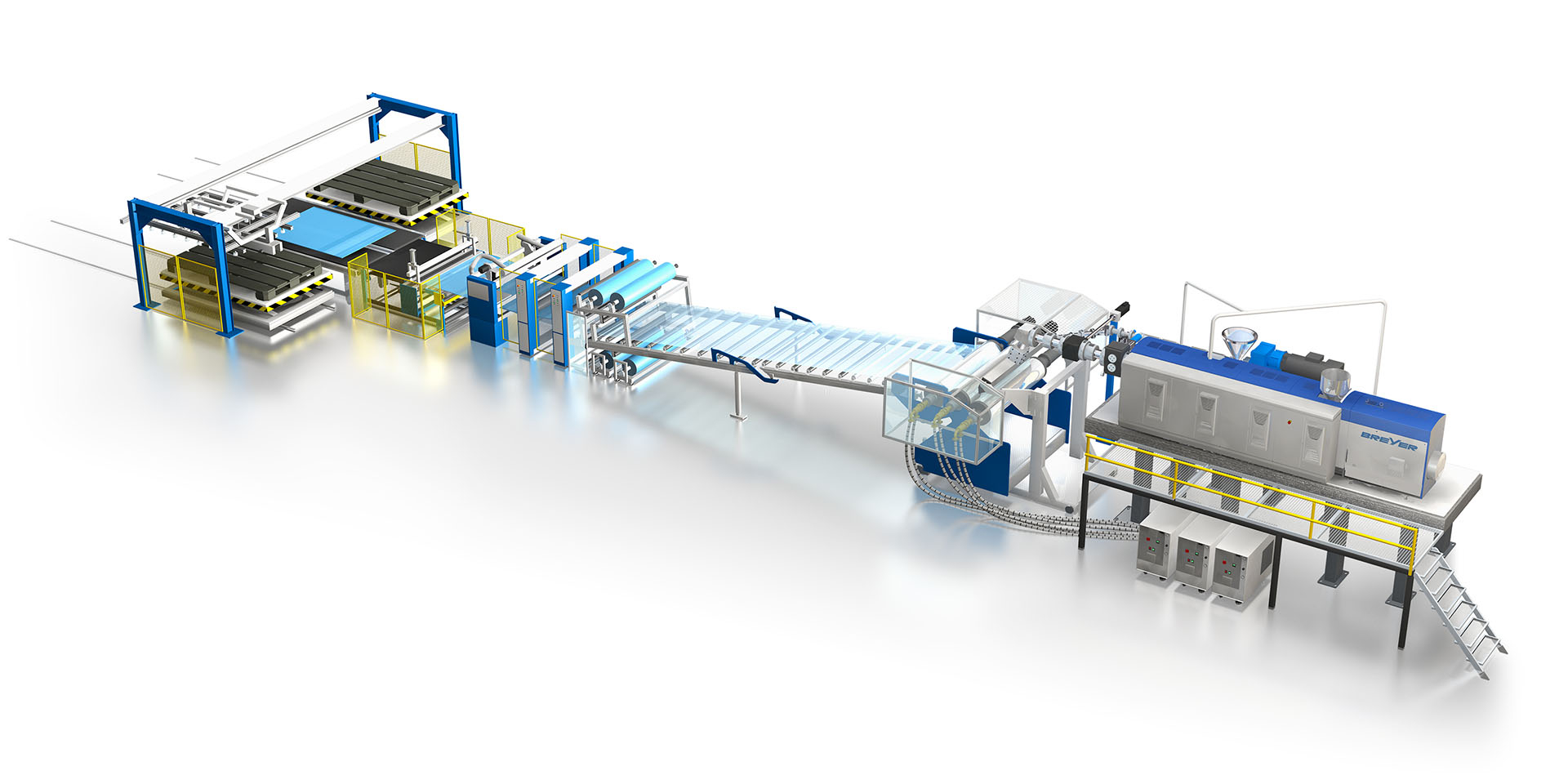 Extrusionline BrightLine for LGP and LED-sheet
Better light for a better future. It assures optimum light distribution and thus maximum light yield. You get the same amount of light as before, but for a clearly reduced amount of energy.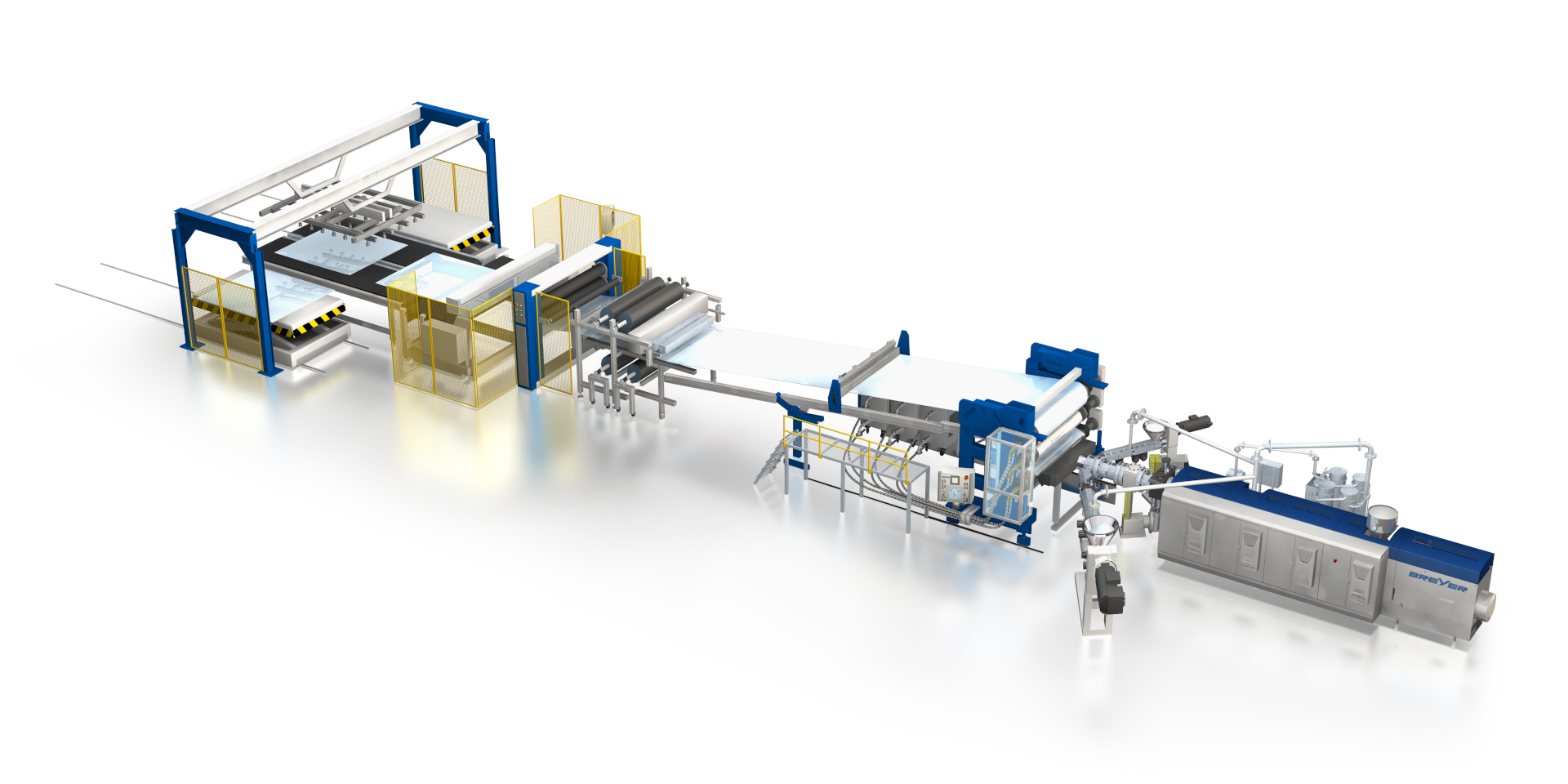 Extrusionline for the production of sheet for technical and thermoforming application.
There is hardly any other industry demanding higher flexibility in production than the automobile and consumer goods industry. Speed and a high level of adaptability are therefore vital for efficient production