Winding machines
Form is not everything but without form things quickly lose all meaning.
Sometimes form alone outshines the competition the market. It is therefore not without good reason that superior winding technology represents another major part of our scope of supply.
One such example is the fully automatic winding machine. These machines are always in demand wherever there is a need for precise, straight edge winding, even when the production speeds are high.
This type of machine can also be equipped with a semi-automatic winder spindle or bale handling system.

Or let's consider the large roll winder with a preceding accumulator, which permits winder diameters of up to 2000 mm. The drives are either electric or hydraulic. On request, they can also be used directly on the secondary processing machine, as a realistic and low-cost alternative to the winding machine. Both winding systems can also be fitted with length and cross cutting equipment.


2 station jumbo-roll winder with accumulator
Lenght cutting with driven disc knives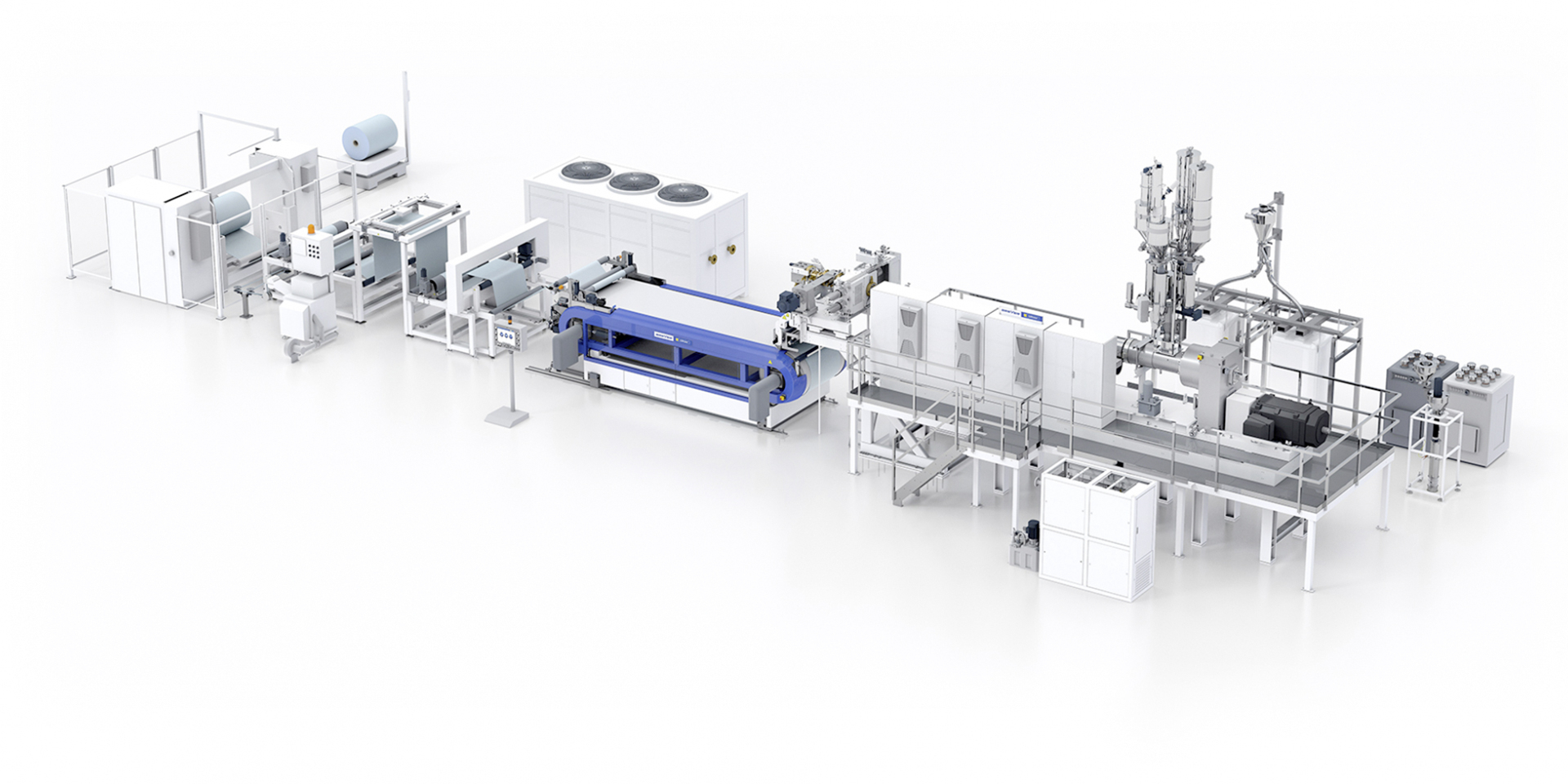 BREYER CellProtect
Extrusion line for EVA and POE solar film
The convincing extrusion technology for the production of low shrinkage solar encapsulant film for PV-modules. BREYER offers the complete line including proofed recipe and service.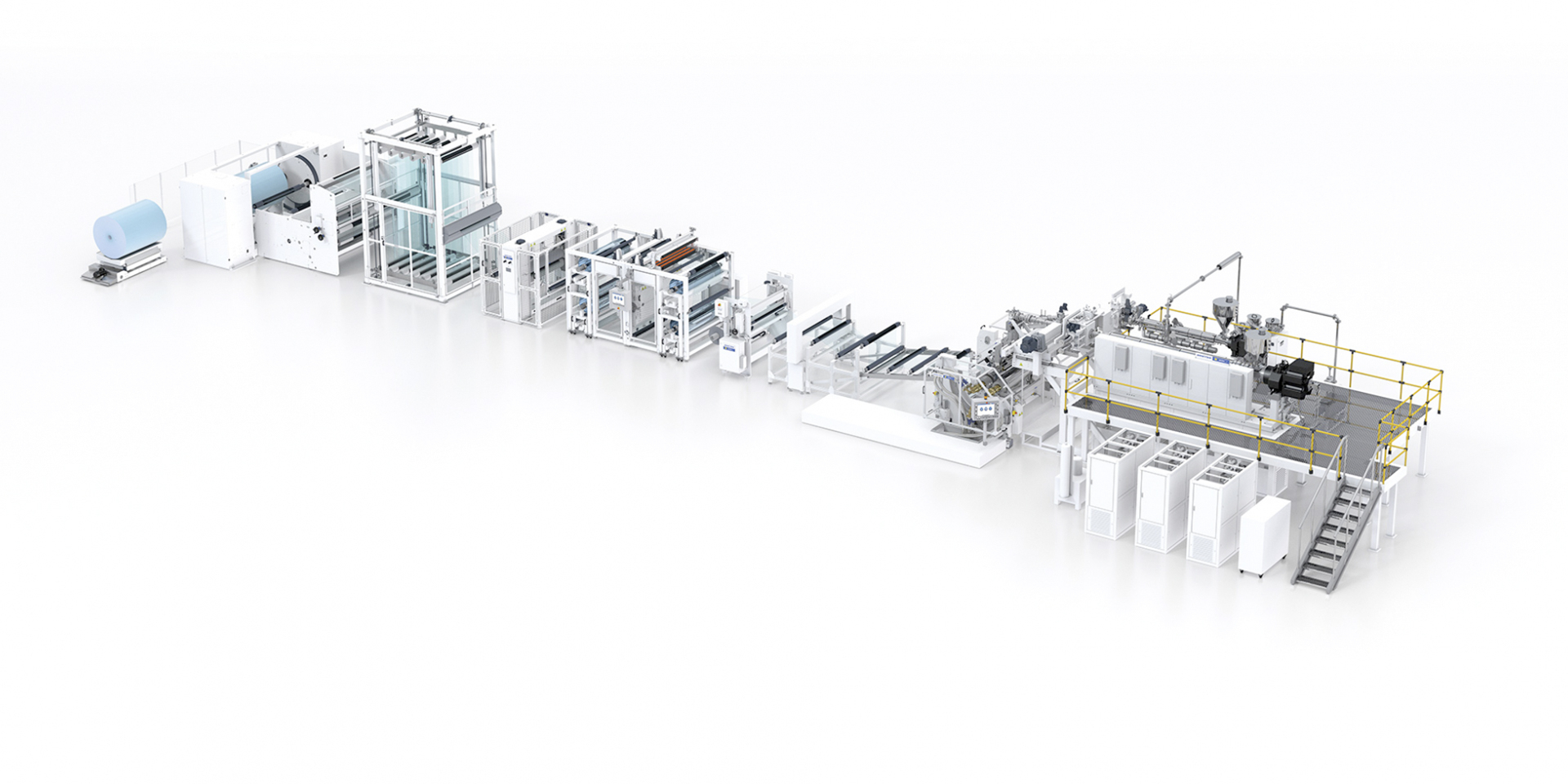 BREYER OptiFlex
Extrusion line for optical film
The manufacturing of a film is nothing special. However, the
creation of a high quality polished flat film of minimal thickness is a different matter altogether.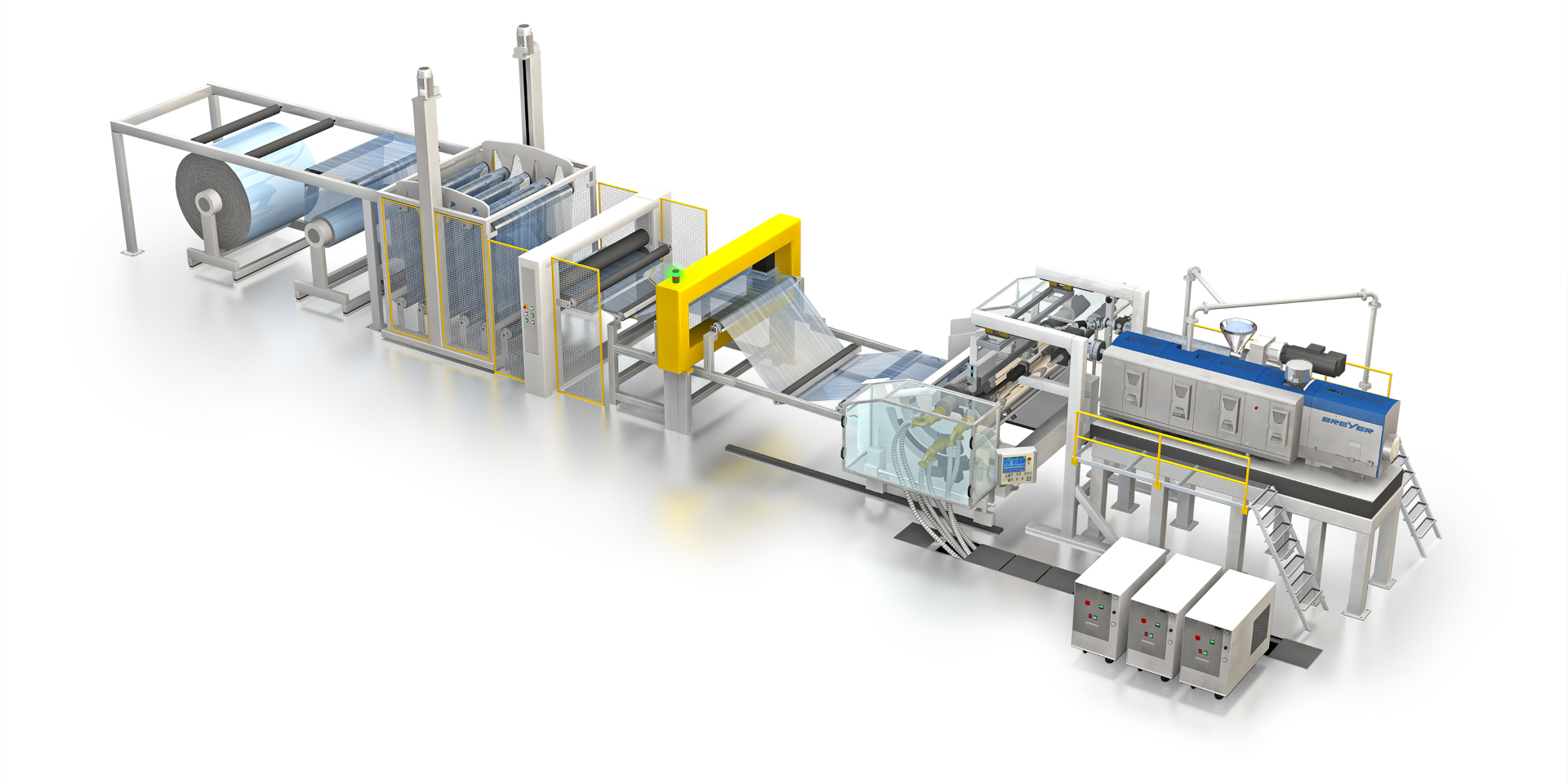 BREYER ThermoFlexExtrusion line for thermoforming film
It is helpful to differentiate yourself with special characteristics especially in a difficult market environment. Better quality always pays off.