Cross cutting saw
When precision is quite simply part of your style.
When it comes to cross cut sawing, cleanliness and protection against shavings are of the utmost importance.The BREYER cross cutting saw impresses with individual suction devices both above and below the sheet.
The inline linear measurement combined with the controller guarantee high cut accuracy. It also goes without saying that the rotational speed of the cross cutting saw, with its brushless, practically maintenance-free technology offers infinitely variable adjustment depending on the sheet thickness.

Your advantages:
High quality shoulder of the cut
Rapid and automatic format adjustment
Fast and safe exchange of saw blade
Speed control
Precise and rectangular cut
High safety standard
Efficient saw dust extraction above and below sheet
Operating by colour touch panel
Peel-off protection for avoiding peel off of protection film at the cutting edge.
Powerful brushless AC-servo-motor (up to 18 Nm), frequency controlled for continously variable saw blade speed.
Permanent lubrication.
Options:
Motorical feed of sawblade
Adjustment of cutting depth via display
Motorized soft dipping
Colour touch panel with language selection
Pivoted roller conveyor or driven conveyor belt on feeding and discharge side with variable speed

Technical data
| | |
| --- | --- |
| Cutting width | up to 3000 mm |
| Thickness | up to 25 mm |
| Saw blade dia | 400 mm, 450 mm |
| Cross cut frequency | up to 5 cuts/min |
| Length tolerances | < 0,5 mm |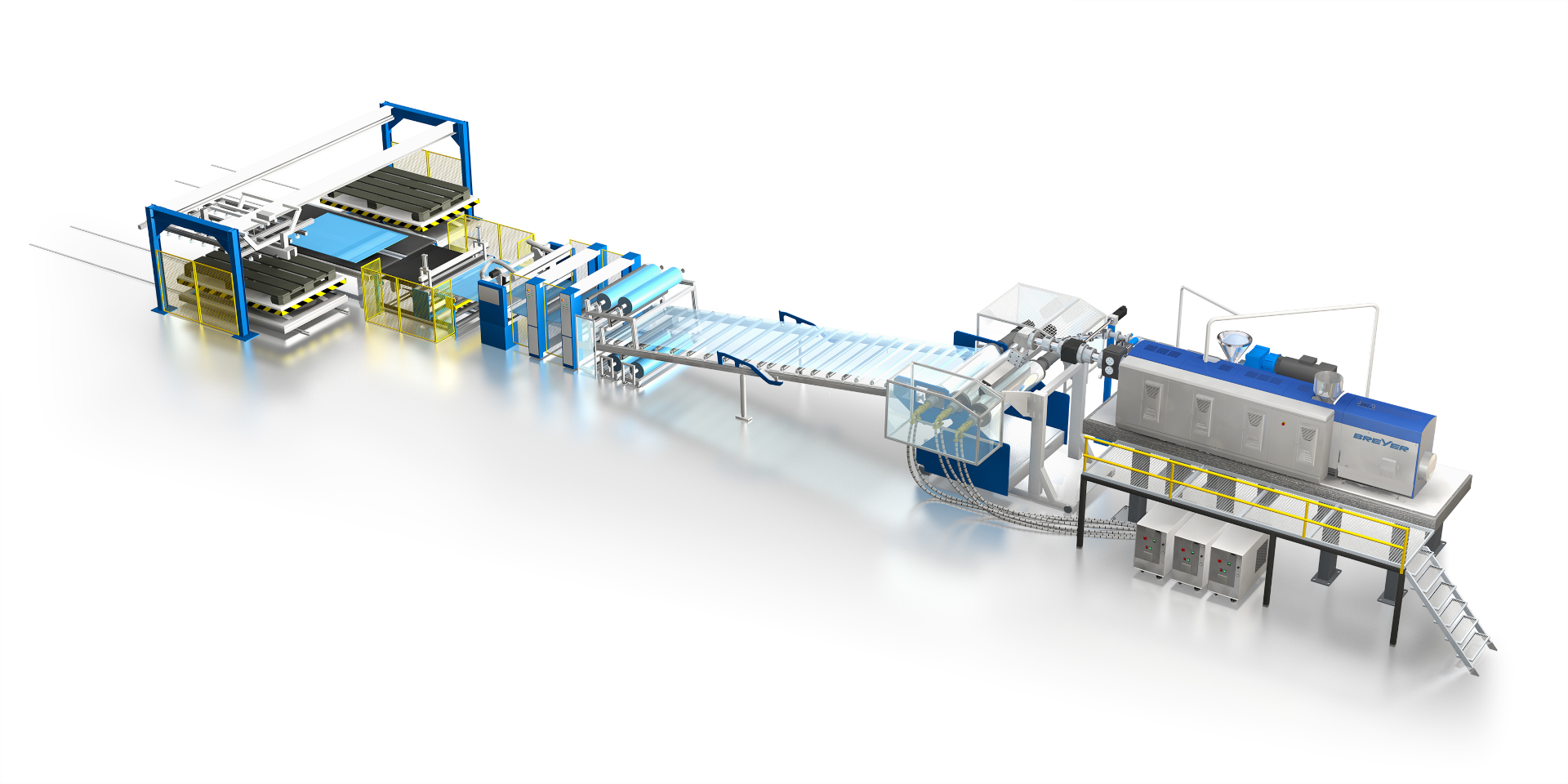 BREYER BrightLine
Extrusion lines for backlight units (LGP)
Maximum optical quality. Essential is what you do not see here. Subtle distinctions do not show at first sight. Brilliant display units, as used in modern flat screens, TVs, monitors, laptops and mobile phones, are equipped with crystal-clear sheets.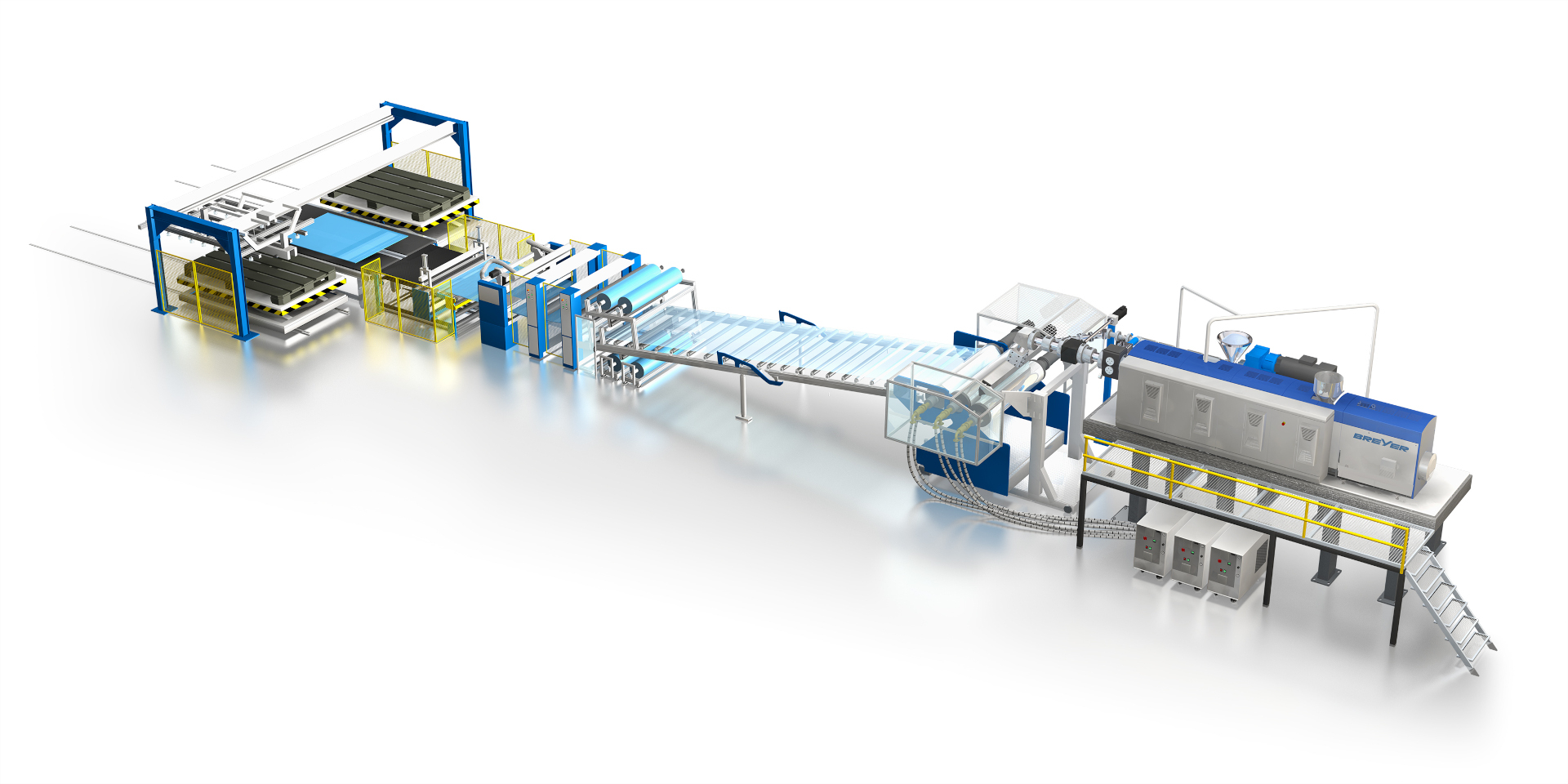 BREYER CrystalStar
Extrusion lines for clear sheet
The clear sheet is unrivalled in its ability to illustrate the importance and power of light and transparency. Its lightness, robustness and versatility make it a true multitalent offering effective interpretation for many different applications.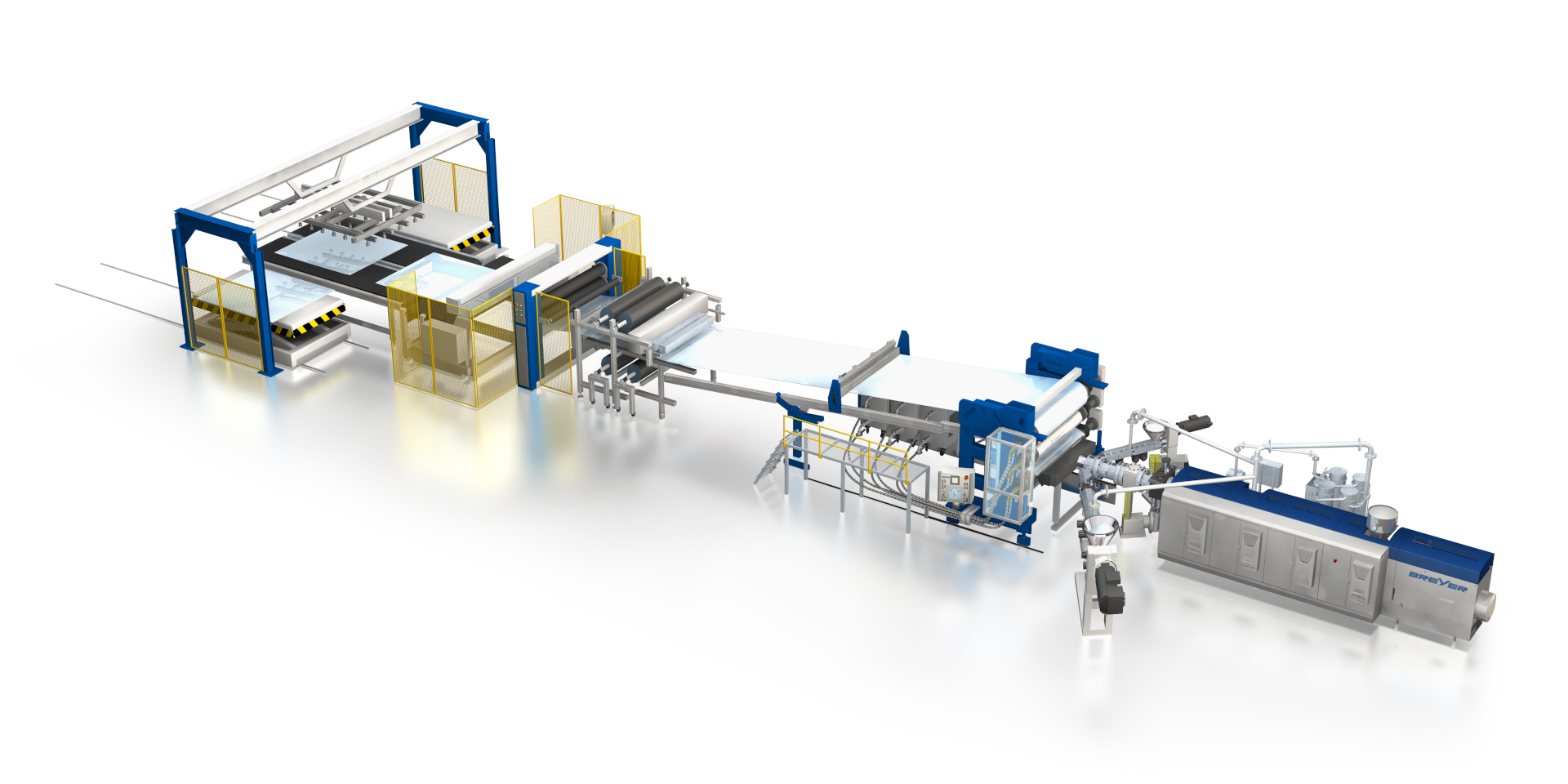 BREYER SolidStar Extrusionline for the production of sheet for technical and thermoforming application.
There is hardly any other industry demanding higher flexibility in production than the automobile and consumer goods industry. Speed and a high level of adaptability are therefore vital for efficient production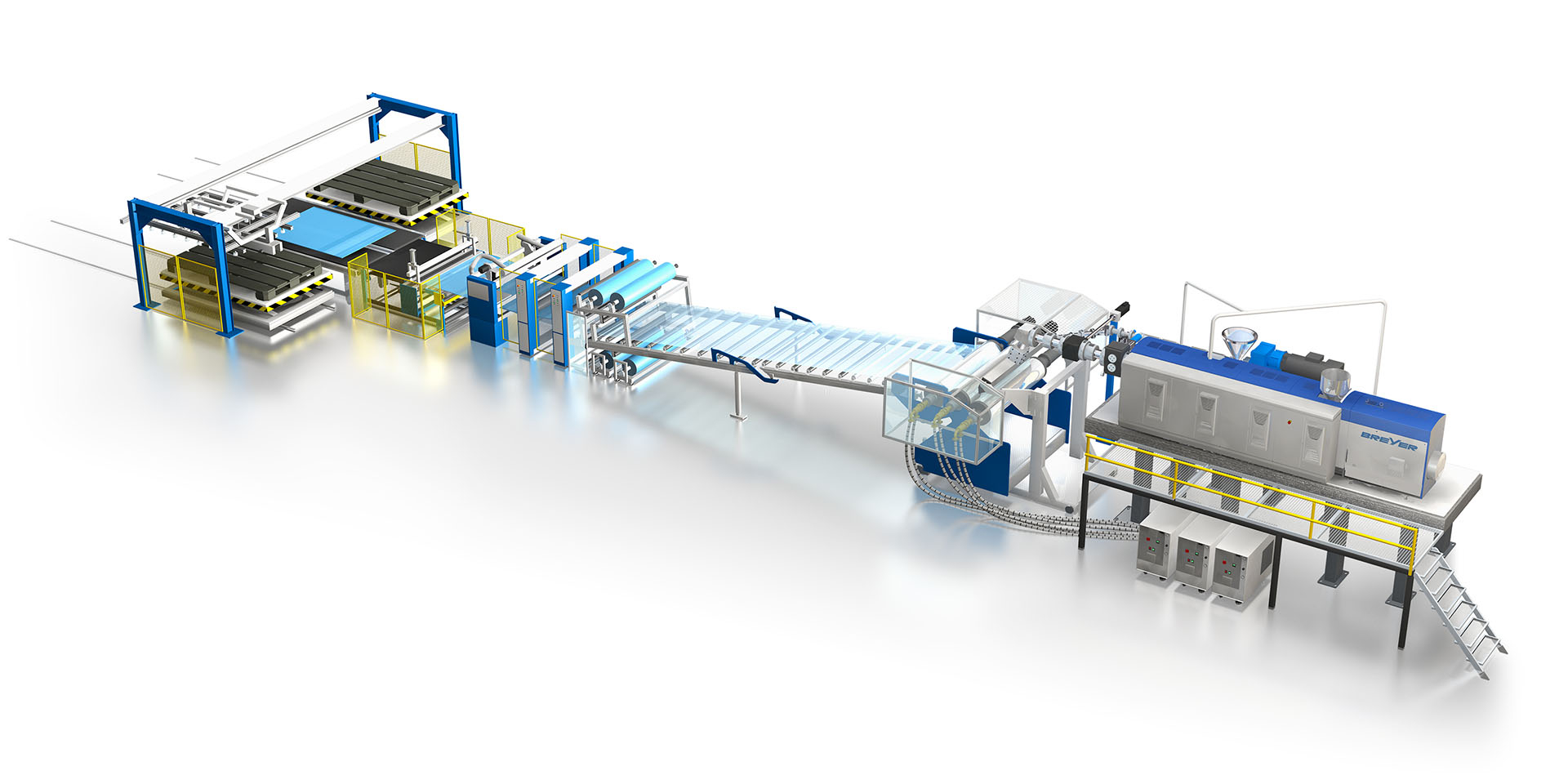 Extrusionline BrightLine for LGP and LED-sheet
Better light for a better future. It assures optimum light distribution and thus maximum light yield. You get the same amount of light as before, but for a clearly reduced amount of energy.