BREYER Monitoring system
Navigate your Success
The BREYER monitoring system fascinates with its simplicity in operating. The operator is navigated intuitively by the system to the required information and achieves his aim quickly.
The system contains a multitude of features which help the user to
control and survey the production process and quickly access data.
For our worldwide clients the system will be delivered in the required
national language. Via remote access we can keep an eye on your line and are able to assist you, any time and in any case.
Benefits
fast analysis of process data – trend and alarms
Wizard controlled formula compilation
Visual supported detail diagnosis (PDf-documents, 3D pictures, circuit diagrams)
live cams for additional process monitoring
Dual-screen solution for optimized plant transparency
online documentation
server-client application
integration of external systems
Connection to existing networks
online language change (e.g. asian, east european, arabic, etc.)
remote diagnosis via modem and internet
modern ergonomic design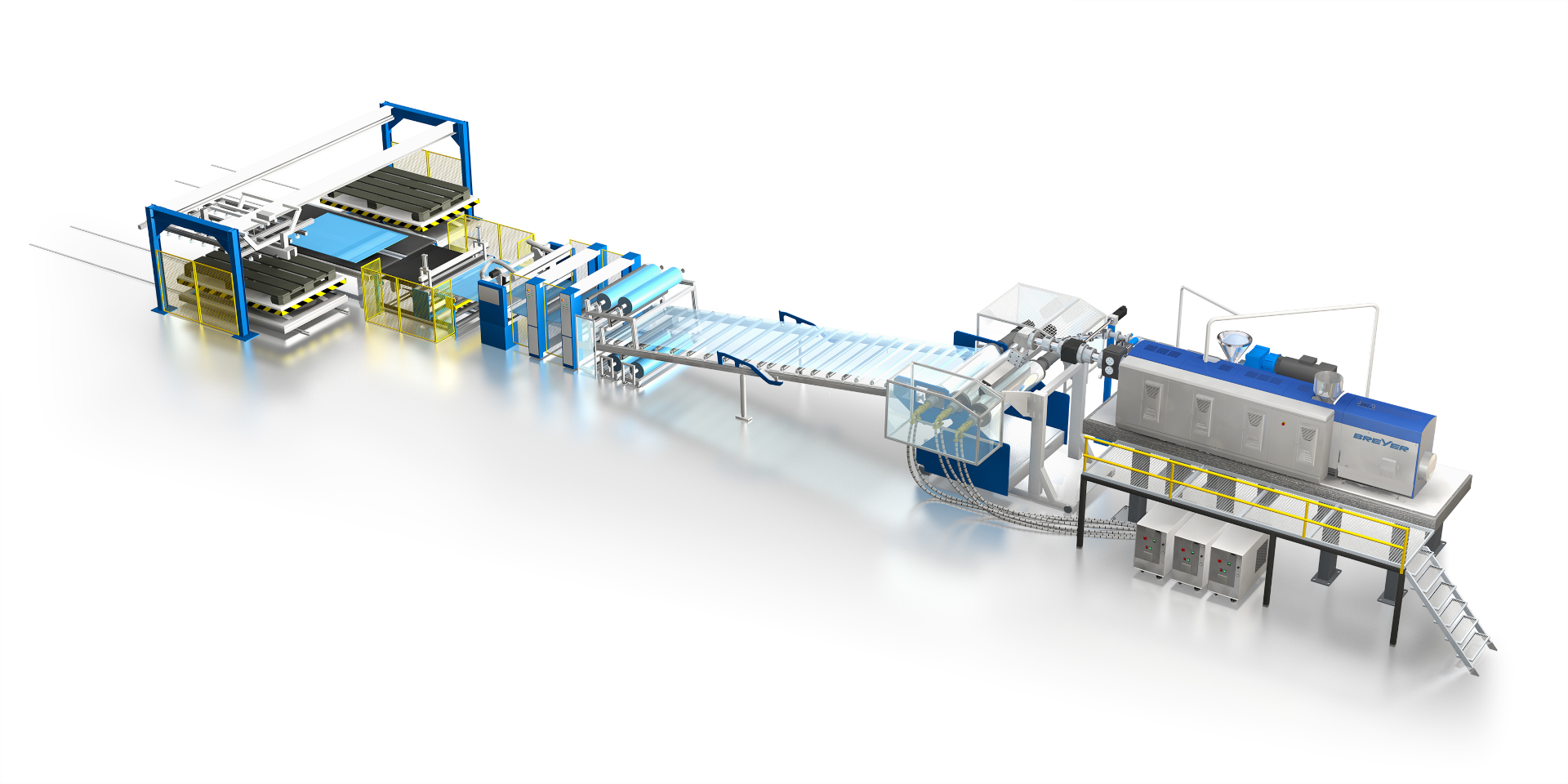 BREYER BrightLine
Extrusion lines for backlight units (LGP)
Maximum optical quality. Essential is what you do not see here. Subtle distinctions do not show at first sight. Brilliant display units, as used in modern flat screens, TVs, monitors, laptops and mobile phones, are equipped with crystal-clear sheets.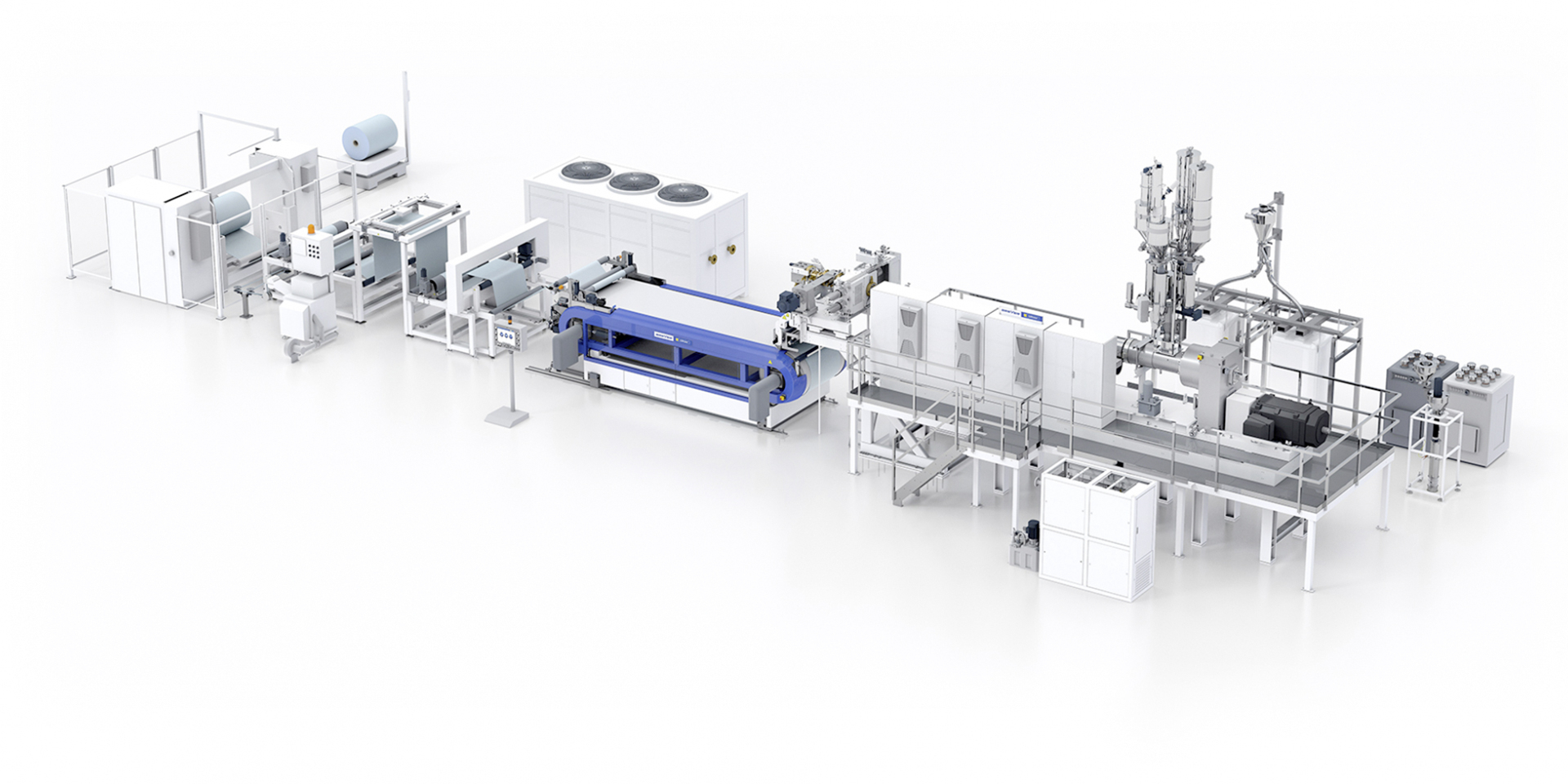 BREYER CellProtect
Extrusion line for EVA and POE solar film
The convincing extrusion technology for the production of low shrinkage solar encapsulant film for PV-modules. BREYER offers the complete line including proofed recipe and service.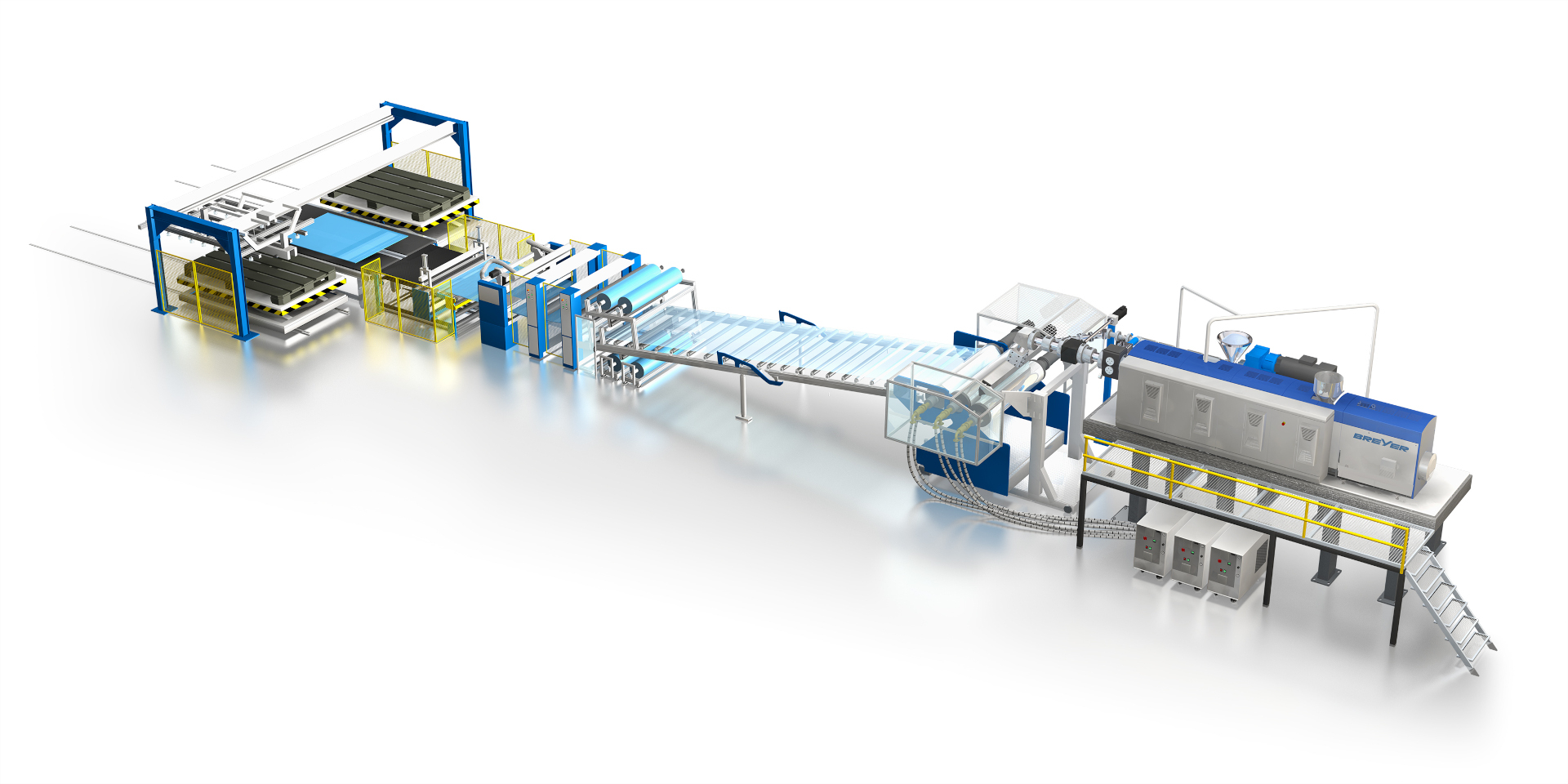 BREYER CrystalStar
Extrusion lines for clear sheet
The clear sheet is unrivalled in its ability to illustrate the importance and power of light and transparency. Its lightness, robustness and versatility make it a true multitalent offering effective interpretation for many different applications.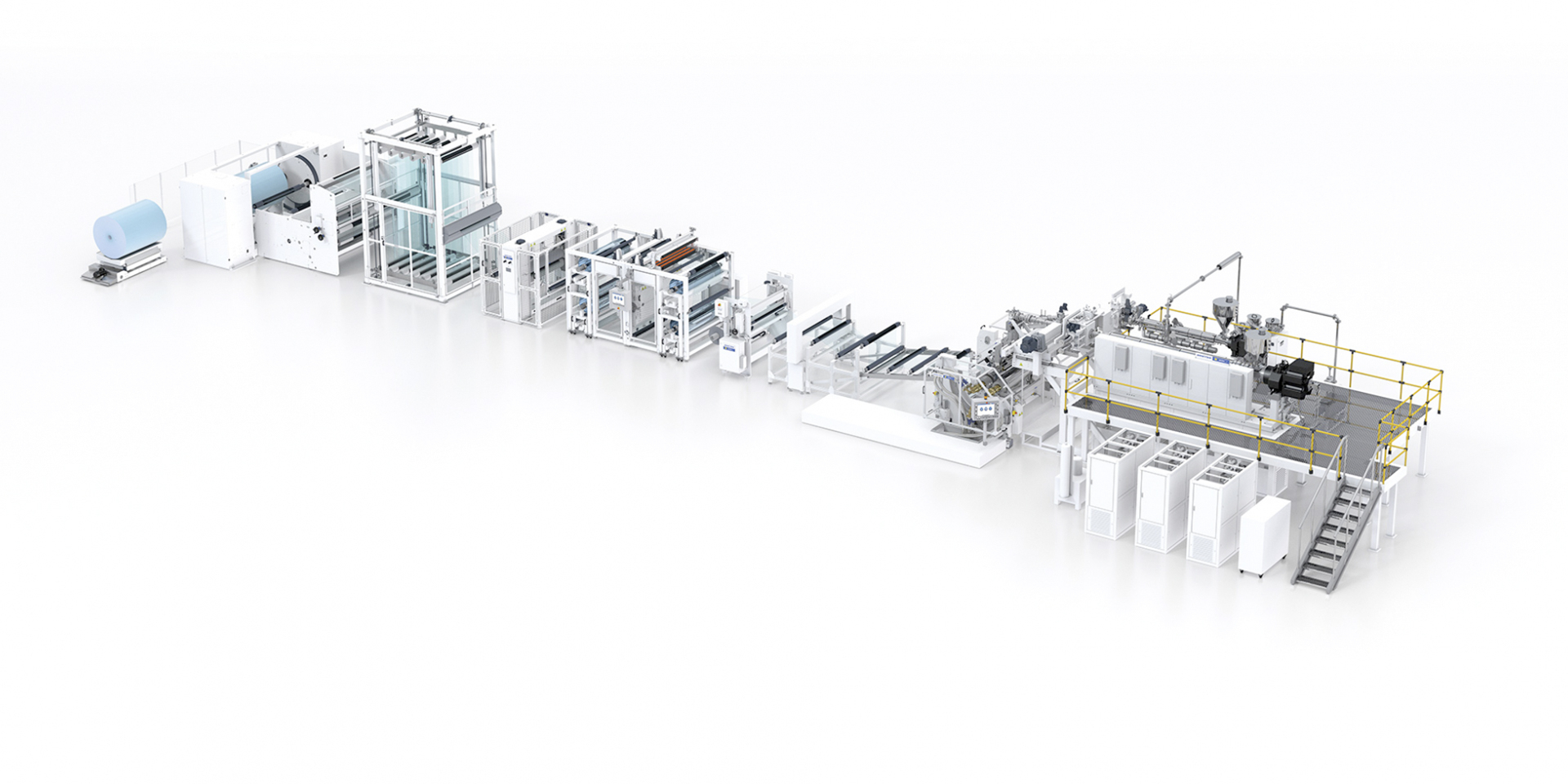 BREYER OptiFlex
Extrusion line for optical film
The manufacturing of a film is nothing special. However, the
creation of a high quality polished flat film of minimal thickness is a different matter altogether.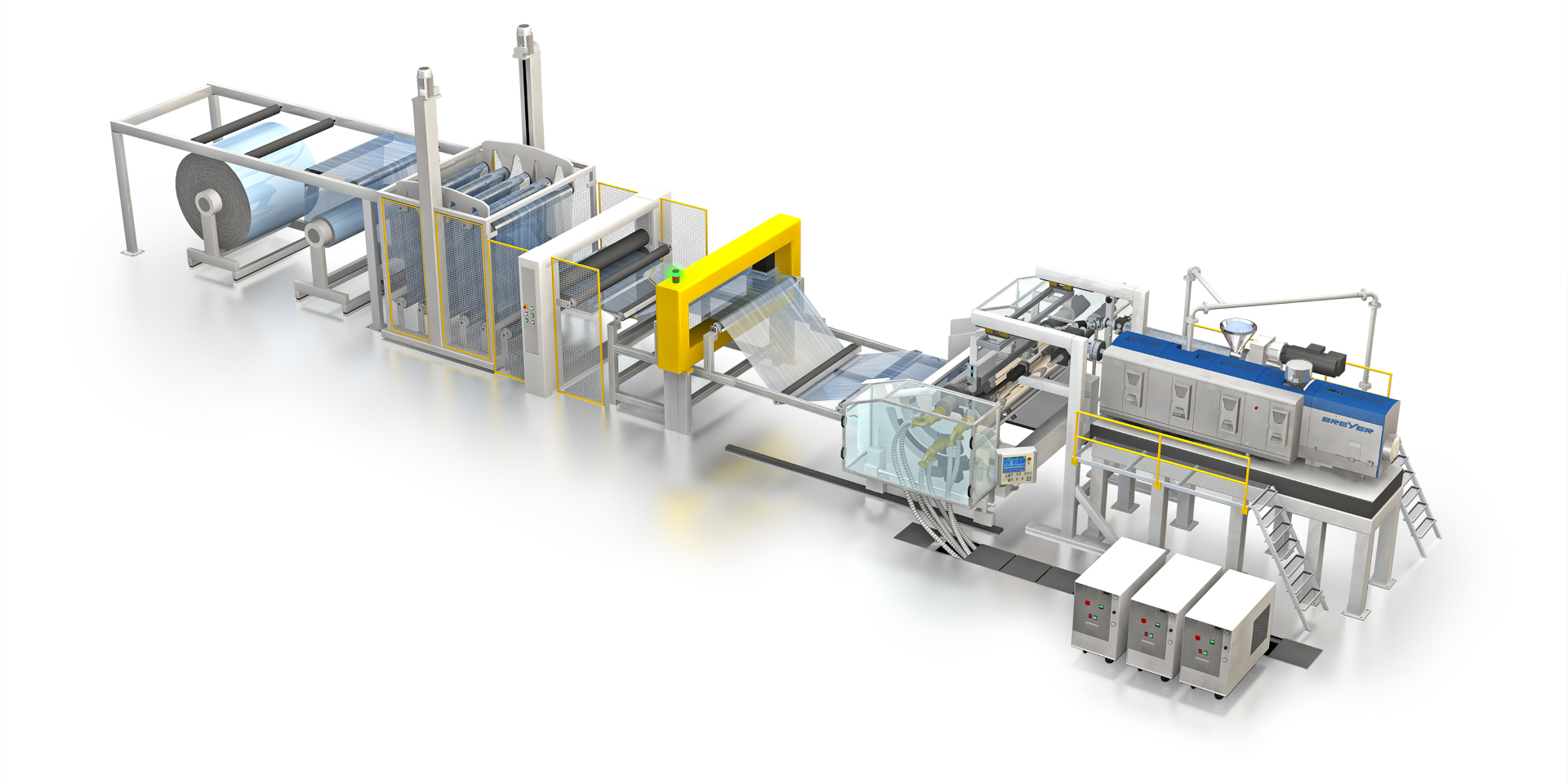 BREYER ThermoFlexExtrusion line for thermoforming film
It is helpful to differentiate yourself with special characteristics especially in a difficult market environment. Better quality always pays off.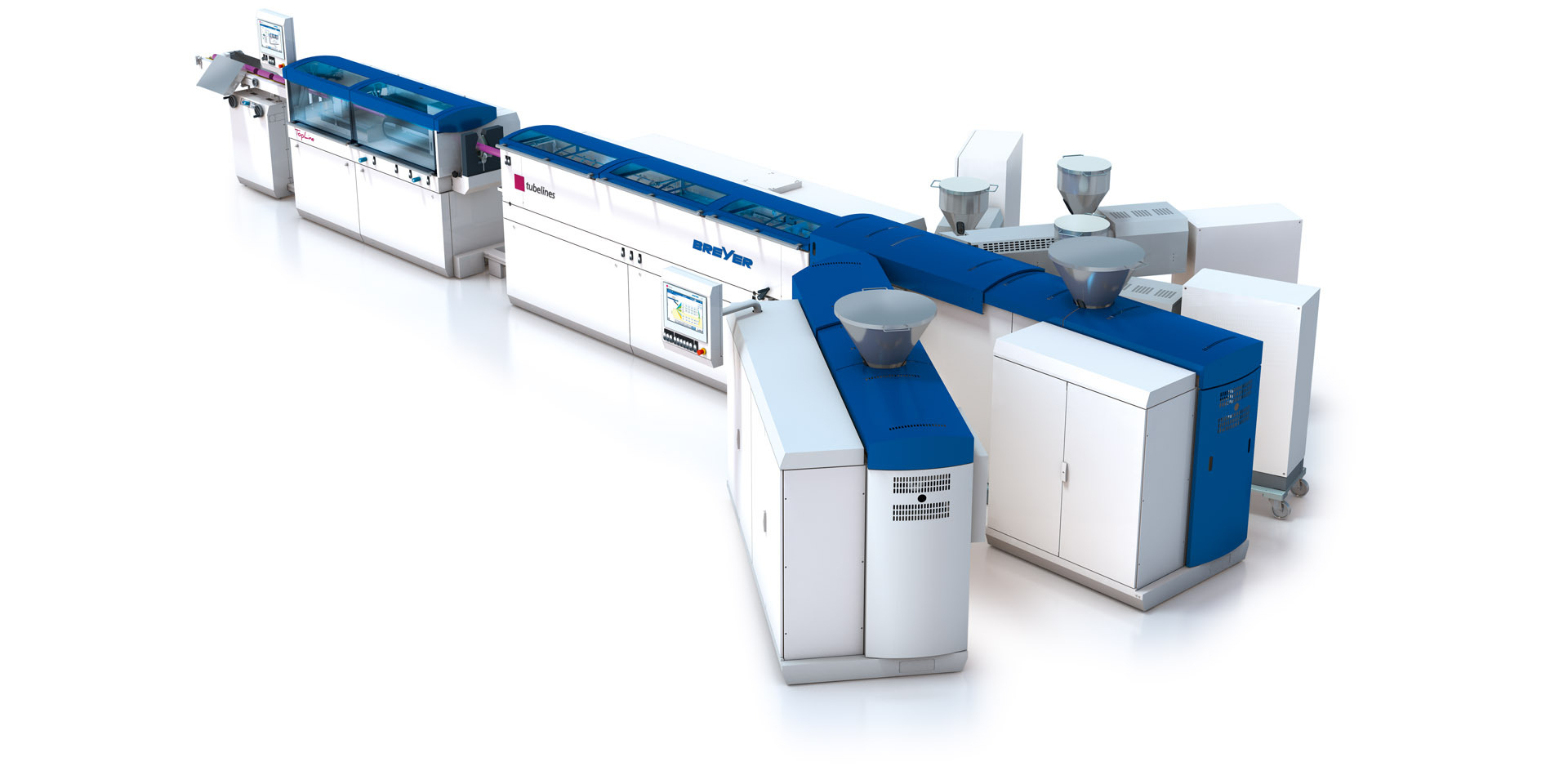 BREYER TopLineExtrusion line for the production of tube sleeves
Today, speed and quality are top priority in many production processes. It's good if you can refer to a technology that delivers good quality even at high speeds. Clients from the world of cosmetics, which has high standards, know to appreciate this fact.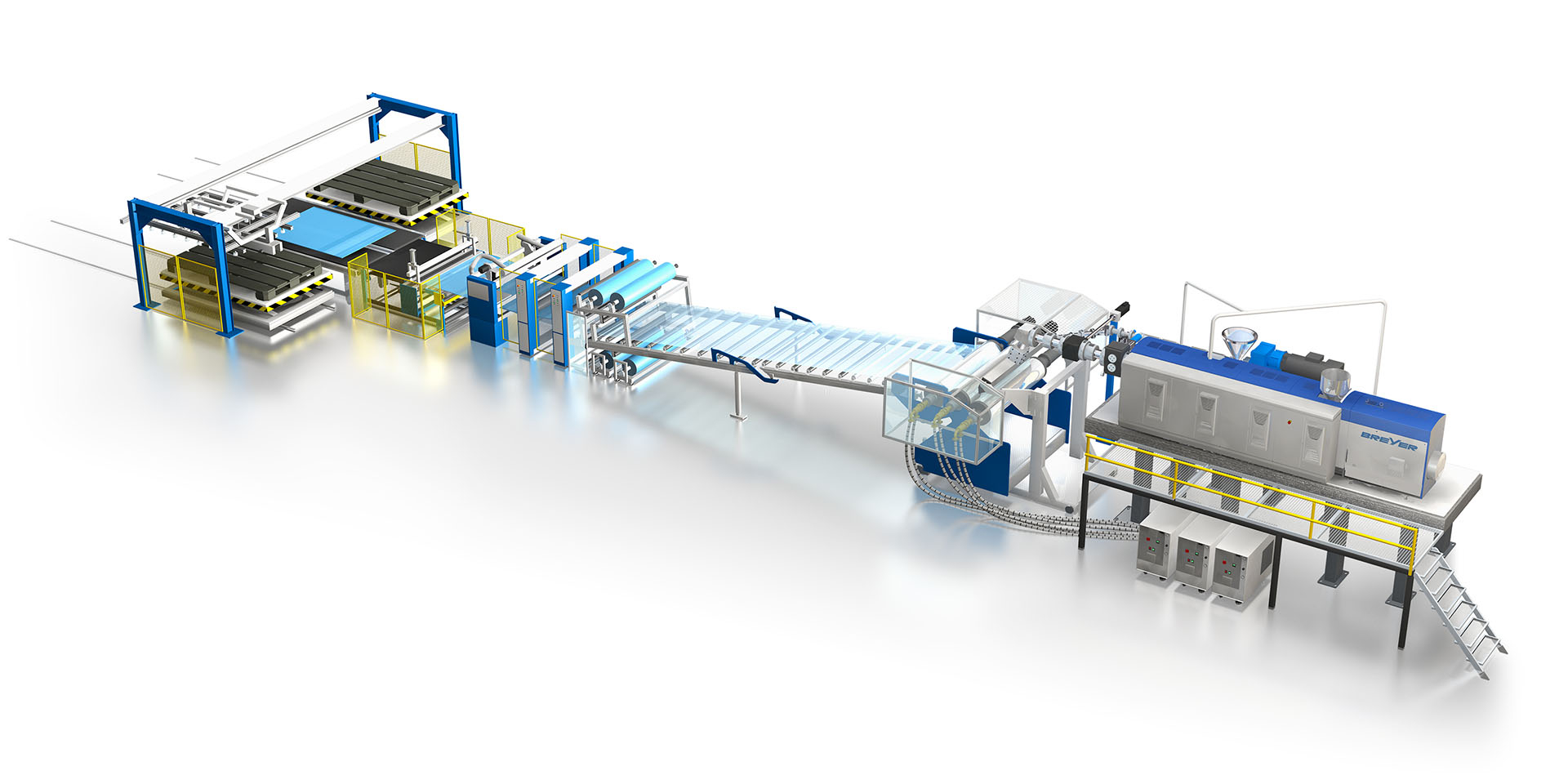 Extrusionline BrightLine for LGP and LED-sheet
Better light for a better future. It assures optimum light distribution and thus maximum light yield. You get the same amount of light as before, but for a clearly reduced amount of energy.