Packaging is one of the most important building blocks of communicating quality in the cosmetics industry. It serves as a standard for communicating the corporate image, value and, not least, the price of the product. Plastics replaced other tube materials like aluminum long ago in this industry. New materials and technologies like multi-layer extrusion enable the achievement of barrier properties, design possibilities and surface qualities that were hardly conceivable just a few years ago.
BREYER has gained a reputation through our many innovations and fresh ideas. There is a reason why 8 out of 10 extrusion lines in Europe are made by BREYER. It also has to do with the enormous performance gains and great reliability of these systems. BREYER has been able to achieve an increase in the production speed to 300 tubes per minute while maintaining or surpassing all quality standards. We have good reason to be proud of our achievements.
Before a tube is finished and can be delivered to the customer, other machines and production steps are necessary. Therefore, we formed a well-functioning network with other renowned partners at an early point in time; thus, we can guarantee a smooth production process from the onset.
Tube extrusion technical data
| | |
| --- | --- |
| Material | LDPE, LLDPE, MDPE, HDPE, PP |
| Extrusion speed | up to 30 m/min, depending from diameter and material |
| number of tubes | up to 300/min |
| Tube length | 39 to 270 mm |
| Layer configuration: | single,two layer, three layer, five layer |
| Window extrusion: | for mono- and multilayer tubes |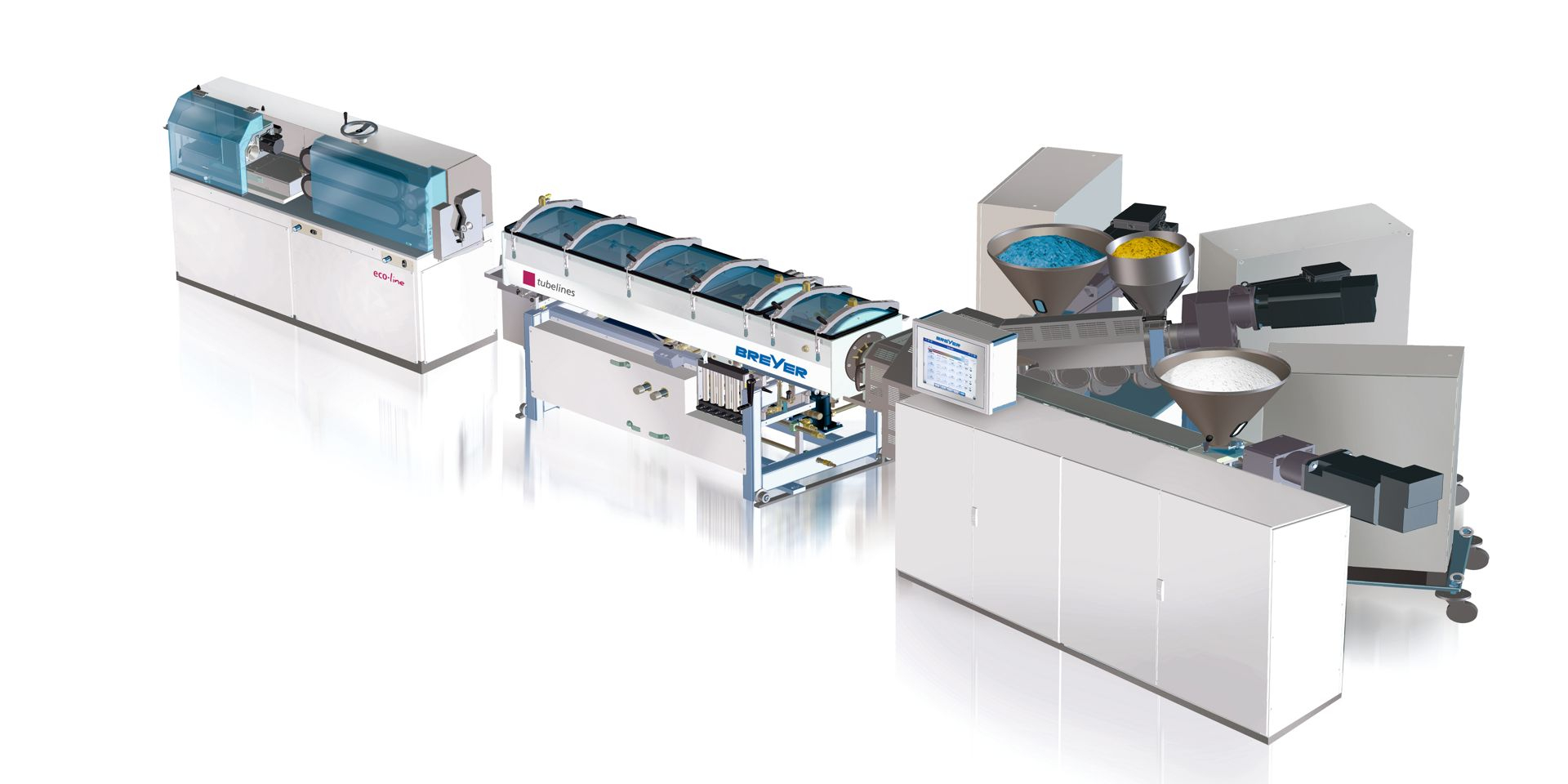 BREYER eco·line Extrusionsanlage für Tuben
Bei einer Tubenverpackung für den Kosmetikbereich ist in erster Linie das perfekte und professionelle Design entscheidend. Verpackungen müssen aber auch wirtschaftlich hergestellt werden.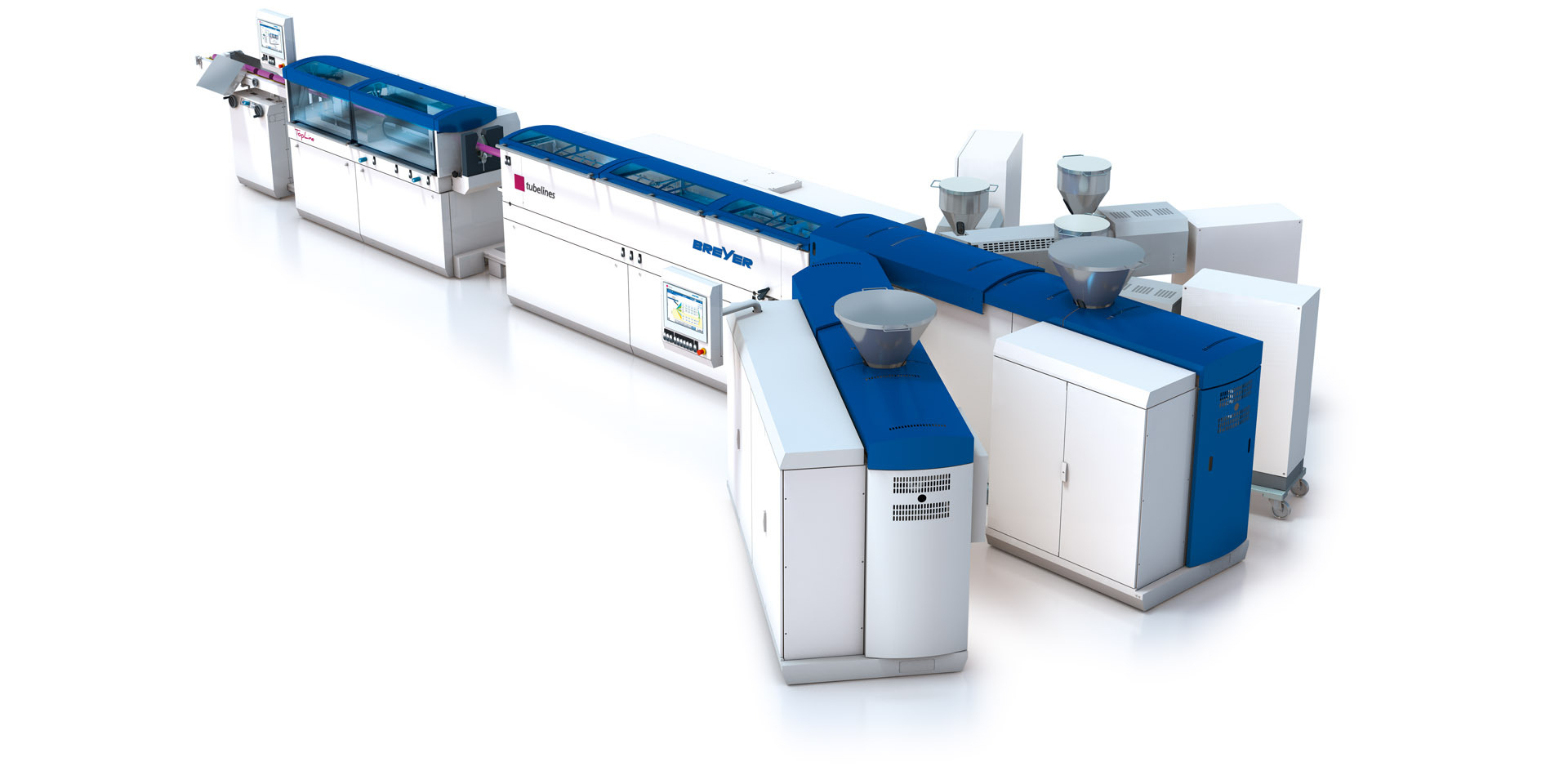 BREYER TopLine
Extrusionsanlage zur Herstellung von Tubenschläuchen
Schnelligkeit und Qualität stehen heute in vielen Fertigungsprozessen an erster Stelle. Gut, wenn man dann auf eine Technik zurückgreifen kann, die selbst bei hohen Geschwindigkeiten konstant gute Qualität liefert. Das wissen vor allem Kunden aus der anspruchsvollen Welt der Kosmetik zu schätzen.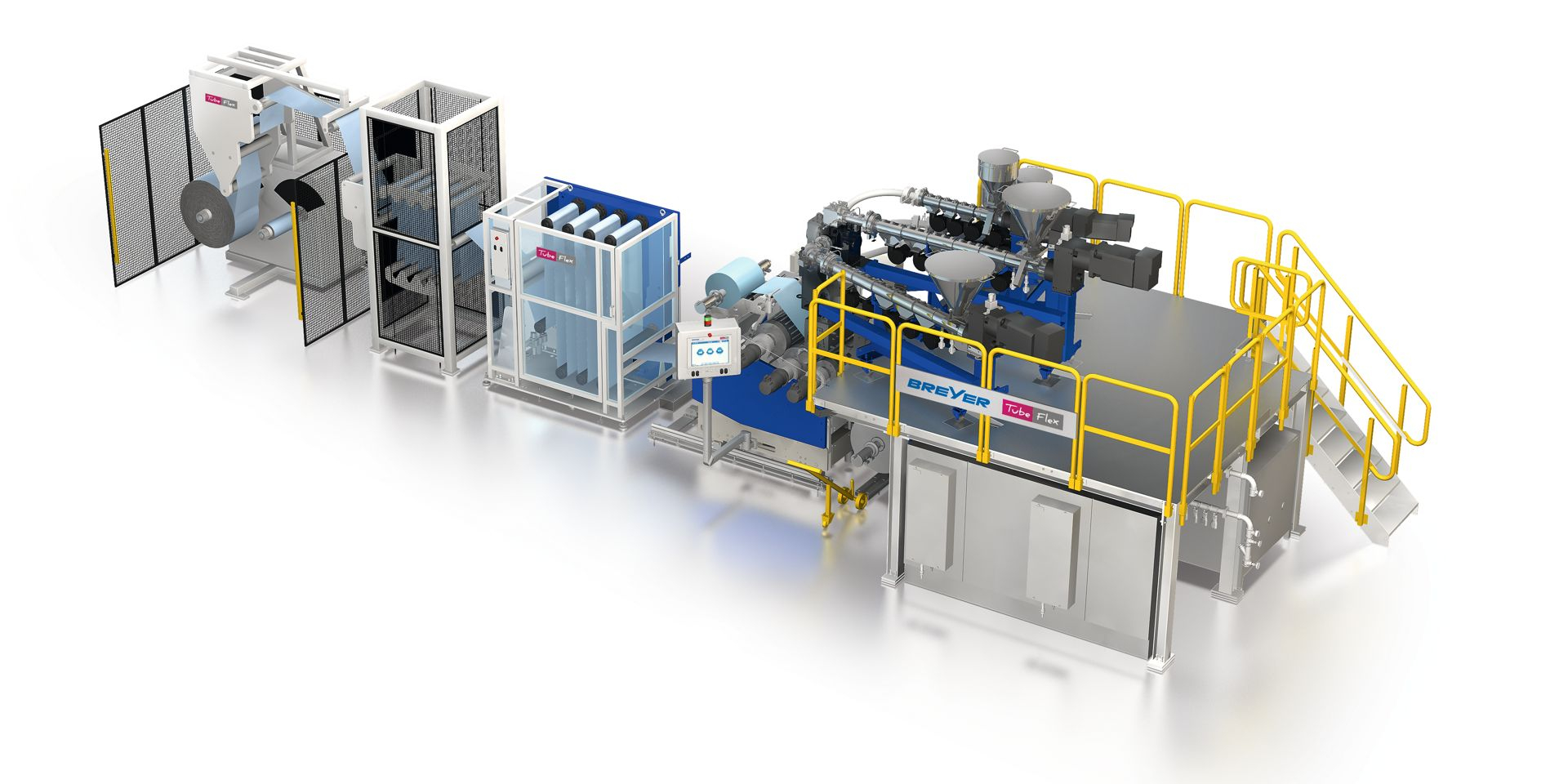 Extrusionsanlage BREYER TubeFlex
Flachfolien-Extrusionsanlage zur Herstellung von hochwertigem Tubenlaminat. Mit der BREYER TubeFlex Anlage können Farben, Materialien, Schichtdicken und zusätzliche Dekore höchst flexibel zu einer Flachfolie kombiniert werden.