[Translate to Englisch:]

Extrusionsanlagen für Platten
Extrusion lines for crystal-clear sheets, optical and technical sheets
It's been over 70 years that BREYER built its first extruder. Since then, hundreds of sheet line systems have been exported all over the world. Most important to the success of BREYER Extrusion Lines was a close collaboration of machine manufacturers, raw-material suppliers and sheet manufacturers.
A lot of detail and know-how was developed this way, inuring to the benefit of our customers' efficient and flexible production.
In the range of crystal-clear sheets customers produce worldwide highest quality, capturing new markets with first-class products. You can choose from our sheet lines for conventional crystal-clear sheets, optical sheets and for LED use (LGP Light Guided Panels)
BREYER sheet extrusion lines for the production of technical sheets, made of ABS, ASA, PW, TPU and Engineering Plastics are extremely flexible. We offer you established systems engineering for plain, embossed, mono- or co-extruded and other individual products:
Extrusion without pre-drying
Fast roll exchange device
Quick and reproduceable roll gap adjustment
Bank measuring system
Calender roll recognition
Cutting devices
Stacking solutions
We offer you a multitude of helpful and functional units for easy handling and safe production.
Kein anderer Werkstoff lässt sich so flexibel den unterschiedlichsten Anforderungen anpassen wie thermoplastischer Kunststoff. Dies wird besonders bei der Herstellung glasklarer Platten deutlich. Kaum ein anderes Produkt ist besser geeignet, die Bedeutung von Licht und Transparenz hervorzuheben. Ebenso erfüllen technische Platten, Tiefziehplatten sowie massive, geschäumte oder geprägte Platten eine Vielzahl wichtiger Aufgaben in allen denkbaren Bereichen des täglichen Lebens.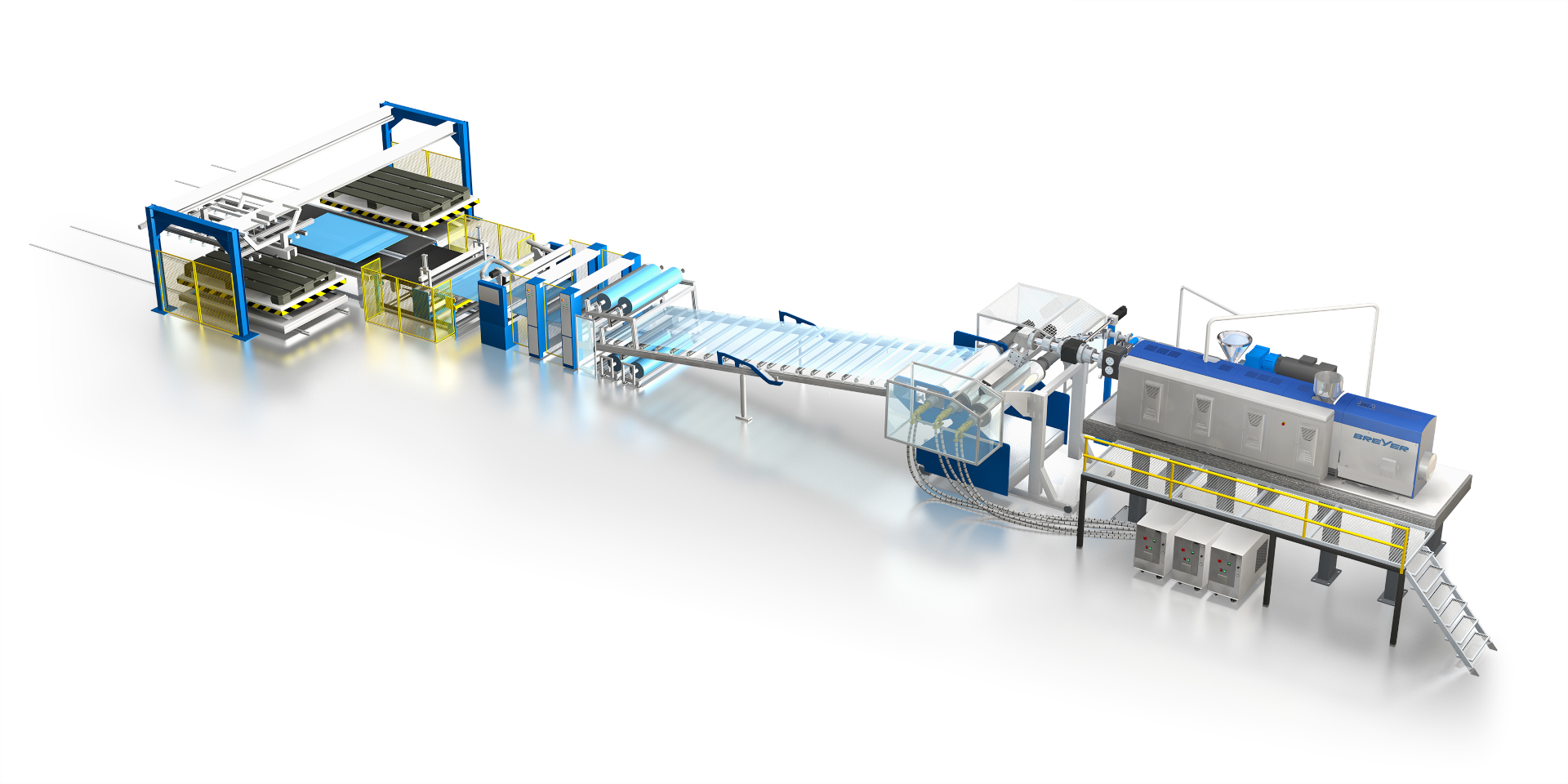 BREYER BrightLine
Extrusion lines for backlight units (LGP)
Maximum optical quality. Essential is what you do not see here. Subtle distinctions do not show at first sight. Brilliant display units, as used in modern flat screens, TVs, monitors, laptops and mobile phones, are equipped with crystal-clear sheets.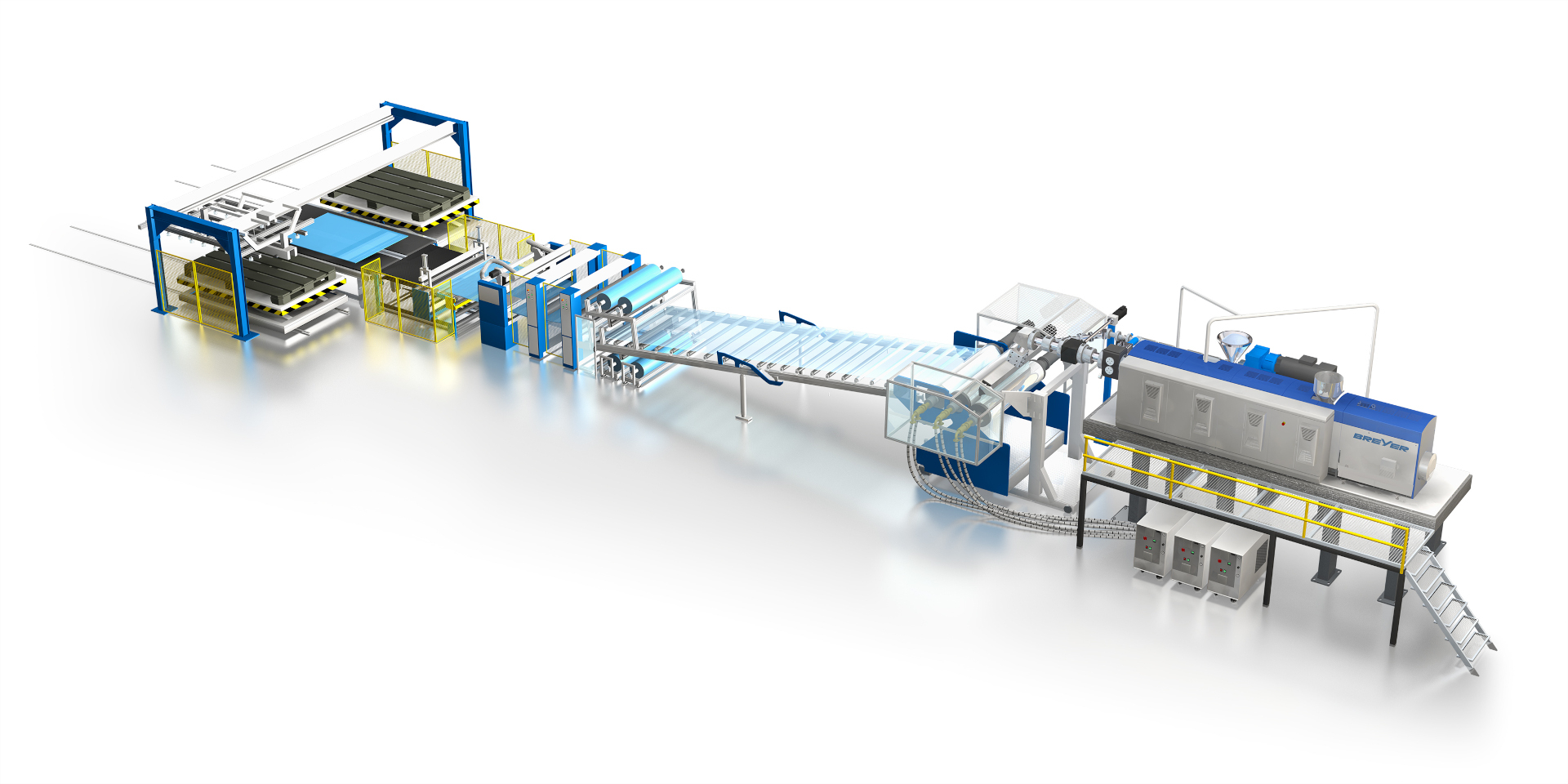 BREYER CrystalStar
Extrusion lines for clear sheet
The clear sheet is unrivalled in its ability to illustrate the importance and power of light and transparency. Its lightness, robustness and versatility make it a true multitalent offering effective interpretation for many different applications.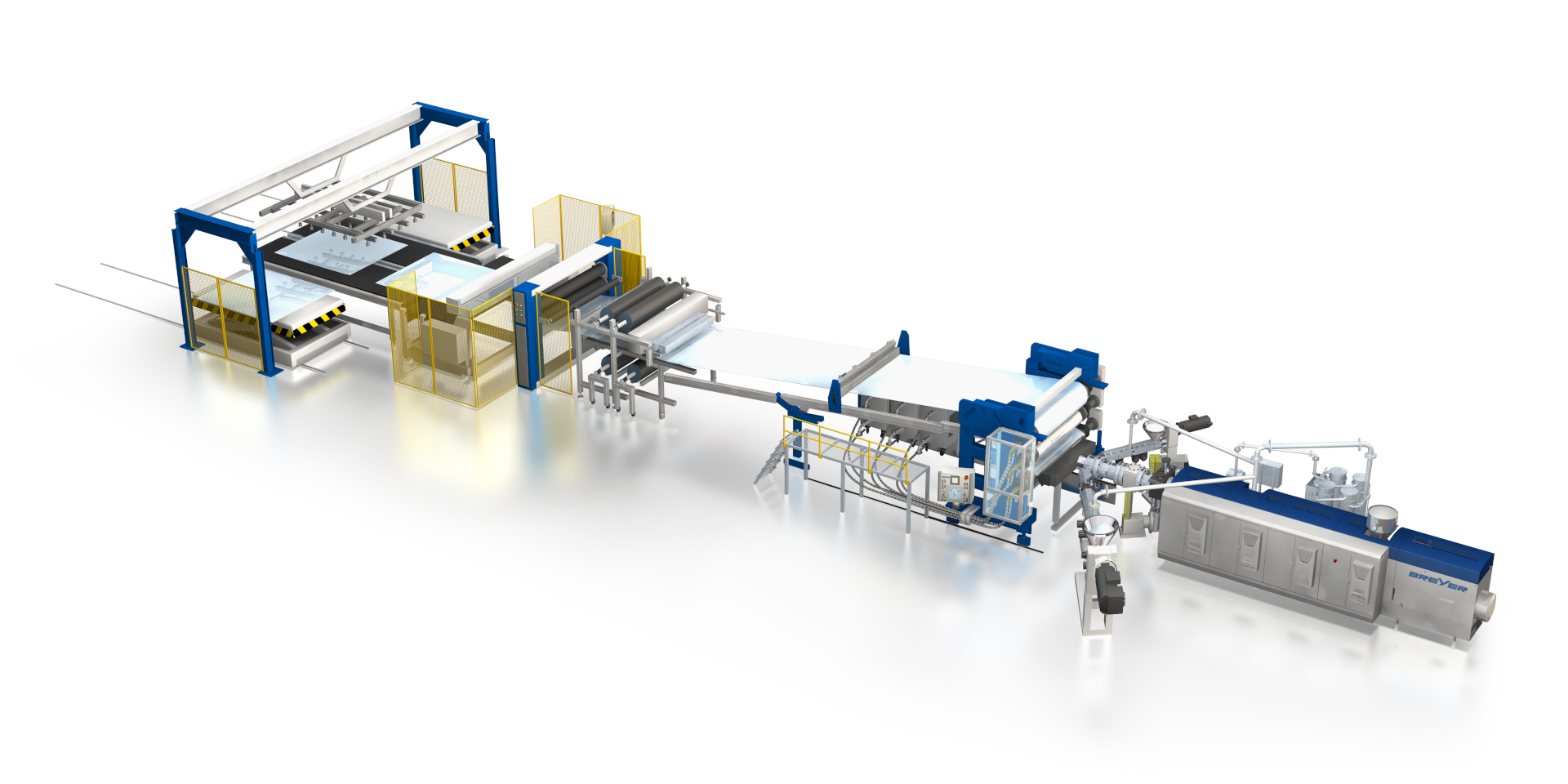 BREYER SolidStar Extrusionline for the production of sheet for technical and thermoforming application.
There is hardly any other industry demanding higher flexibility in production than the automobile and consumer goods industry. Speed and a high level of adaptability are therefore vital for efficient production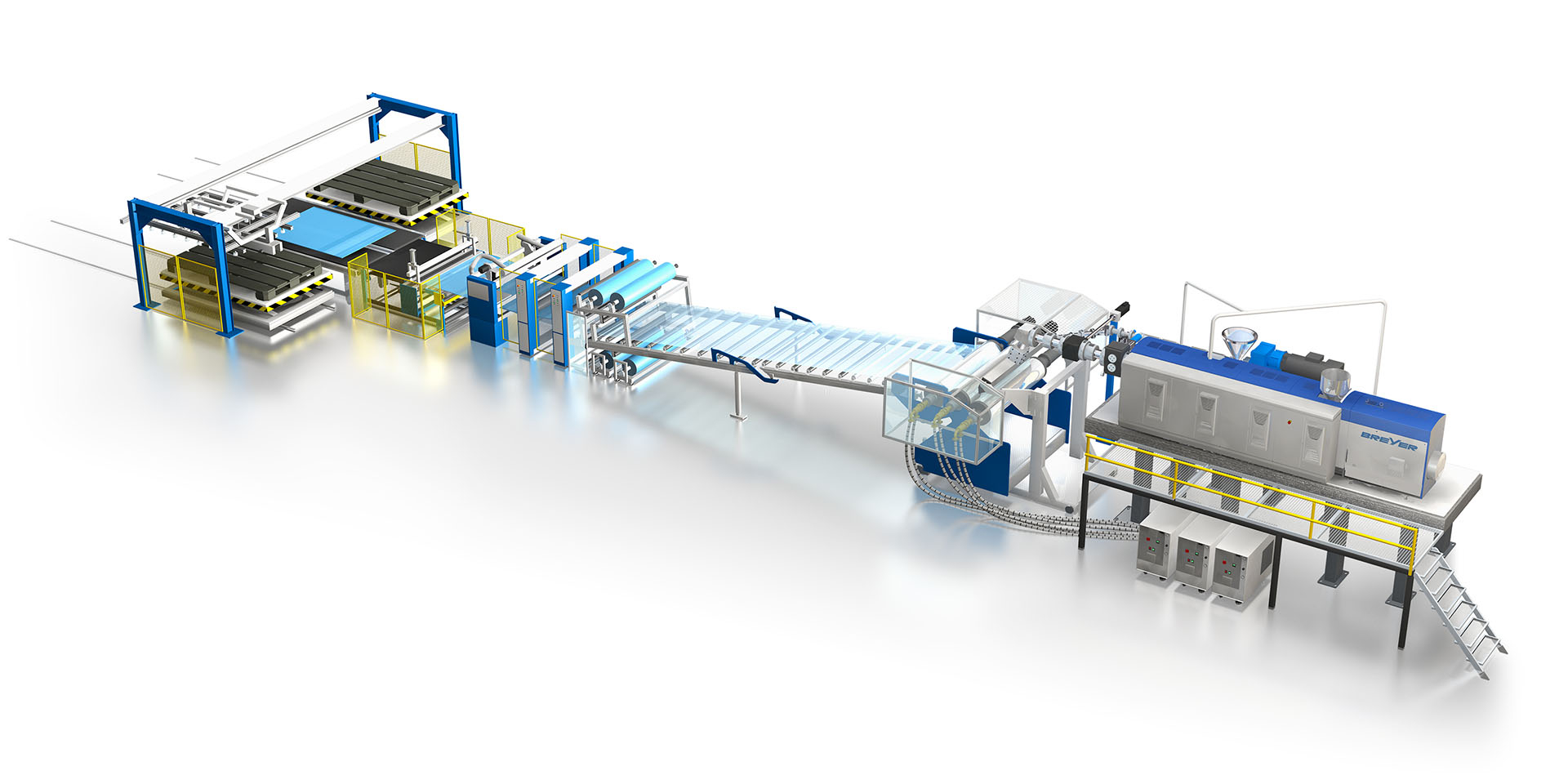 Extrusionline BrightLine for LGP and LED-sheet
Better light for a better future. It assures optimum light distribution and thus maximum light yield. You get the same amount of light as before, but for a clearly reduced amount of energy.